Life After Littlefield: NL Wild Card Game
For the first time in PNC Park history there will be a playoff game being played.  At 8:07 PM tonight, the Pirates will be taking on the Cincinnati Reds in the NL Wild Card game to see who will advance to take on the St. Louis Cardinals in the National League Division Series.  After sweeping the Reds in Cincinnati this past weekend, the Pirates look to make it four straight wins against the Reds tonight.
It seemed like the day would never come; the day where the Pirates would be apart of the postseason.  But after 20 years of futility, 20 years of mocking, and 20 years of looking towards next season, the Pirates are back in the hunt for a World Series title.
In a winner take all one-game playoff, manager Clint Hurdle chose to send out ace Francisco Liriano to go up against Reds' starter Johnny Cueto.  As for the rest of 25-man roster, Hurdle and Huntington elected to go with nine pitchers (Cole, Gomez, Grilli, Liriano, Mazzaro, Melancon, Morris, Watson, Wilson), three catchers (Buck, Martin, T. Sanchez), eight infielders (Alvarez, Barmes, Harrison, Jones, Mercer, Morneau, G. Sanchez, Walker), and five outfielders (Byrd, Marte, McCutchen, Snider, Tabata).  It was encouraging to see Hurdle think outside the box a little going with 16 hitters, giving him plenty of options off the bench as this game could come down to a late inning matchup.
Expect PNC Park to be a zoo tonight and rocking before the game even starts.  One reason being because of the "Blackout" that is in store for tonight.  Late last night a couple of the Pirates players, including McKenry, McCutchen, and Burnett, did their best to spread the word on Twitter asking fans to wear black to the game tonight.  From what I have seen on Twitter to this point, it seemed to have worked.  The game will be broadcasted on TBS tonight with pre-game starting at 7:00 PM and first pitch at 8:07 PM.  Hopefully the Pirates pull out a big victory in front of a record crowd because I speak for everybody when I say, I'm not ready for the magical season to end.
About the Writer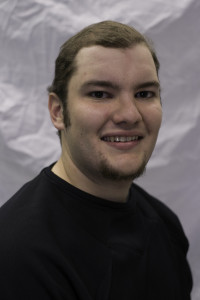 Jarrod Blumer, Contributor
A sophomore sports management major at Robert Morris University, Jarrod is a contributor for "The Sentry" as he created and currently runs a Pittsburgh...