Life After Littlefield: Pirates trade for Morneau, recall Pimentel
Just when everybody thought GM Neil Huntington was done wheeling and dealing this summer, he pulls off another key trade to bolster this Pirates team.  Earlier this afternoon, the Pirates acquired Minnesota Twins first baseman Justin Morneau in exchange for outfielder Alex Presley, a player to be named later, or cash.  The Pirates will be eating all of Morneau's $2.5 million remaining salary in the deal as well.
In my opinion, this deal is huge for the Pirates.  They got the guy that they have heavily targeted all summer and at a fairly cheap rate, assuming the PTBNL isn't someone who was in the future's plans.  However, Huntington has already said that the PTBNL is a "significant" piece, which leaves many people wondering exactly who it might be.  A couple names that I could see it being include Lambo, Welker, Hughes, or maybe even Tabata.  Those are just a few guesses.
But Morneau gives the Pirates options and a lot of them.  The 32-year-old former AL MVP will come in and give the Pirates even more thump in the middle of their lineup as the season winds down and into the postseason.  He has a slash line of .256/.315/.426 along with 17 HR and 74 RBI.  His .831 OPS against right-handed pitching is very encouraging, as he will more than likely be used exclusively in a platoon with Gaby Sanchez at first base, pushing Garrett Jones to the right field.  He isn't the same guy from 2006-2009, if he was the Pirates would have paid significantly more, but he can still help this offense.  Not only does he lengthen the lineup, but he also helps the bench late in games whether it be him coming off the bench for his bat or defense; the Pirates are a better team with Justin Morneau.
Today the Pirates also recalled pitching prospect Stolmy Pimentel from Triple-A Indy.  Pimentel is 6-9 with a 3.35 ERA over 169.1 innings combined at Double-A Altoona and Triple-A Indy.  He gives the Pirates relief help as well as an option for the rotation as Locke and Cole will likely have their innings monitored the rest of the year.  To make room for Morneau and Pimentel on the 25-man roster, the Pirates optioned Andrew Lambo and Jared Hughes to Double-A Altoona.  Both will probably be recalled when the rosters expand and Altoona's season ends in the coming days.
In the past week, Neil Huntington and Bob Nutting have done more than enough to silence some of their critics (if they're worried about stuff like that) that have commented on their lack of activity at this year's trade deadline.  They traded for three quality players that can contribute down the stretch, making it that much more interesting to see how the end of this season plays out.  The Pirates are in the process of trying to win the second game of this series with the Cardinals after losing 2 of 3 to the Brewers earlier this week.  With A.J. on the mound I like their chances.
About the Writer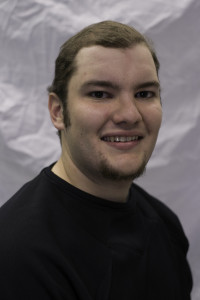 Jarrod Blumer, Contributor
A sophomore sports management major at Robert Morris University, Jarrod is a contributor for "The Sentry" as he created and currently runs a Pittsburgh...