Life After Littlefield: The Pirates look to make history tonight.
20 years.  It has been 20 straight years of losing baseball in Pittsburgh and it could all come to a highly anticipated ending tonight as the Pirates look to continue their recent success, having won four of their last six.  After taking two of three from St. Louis and winning the first game of this series against the Brewers last night, the Pirates will look for the elusive 81st win of the season tonight.
The last time the Pirates won 81 games (even 80 for that matter) Barry Bonds was roaming left field in Three Rivers Stadium, I hadn't been born yet, and tonight's starter Gerrit Cole was just two years old.  That right there really puts everything into perspective as to how much a victory tonight would mean to most Pittsburghers and Pirates fans everywhere.  Well, Pirates fans that remember who Derek Bell was.
But the train doesn't stop here, it keeps on chugging one game at a time because while a win tonight clinches a .500 season, many fans, including myself, are looking for that 82nd win to secure a winning season.  And this has started an Internet meltdown of which win is more important, the 81st or 82nd.  Quite frankly, both are gigantic milestones for how far this organization has come over the past two decades and I suggest you celebrate these next two wins, whenever they may come, harder than V-E Day.  That is just my opinion though.
The Pirates also made some expected roster moves today as well.  With the roster sizes expanding to 40 on September 1st, the Pirates recalled RHP Jared Hughes, OF Andrew Lambo, LHP Jeff Locke, and C Tony Sanchez.  The bullpen will get a huge shot in the arm as the Pirates also recalled closer Jason Grilli from his rehab assignment and reinstated him from the 15-day disabled list.
Finally, how huge would it be for rookie Gerrit Cole to be the one to pitch this team to their 81st win?  The prized prospect, future ace, one of the organization's saviors has the chance to pitch this team's biggest game in the past 20 years.  This is a storyline that you may be able to find in Hollywood.  Maybe.  Cole takes the bump tonight at 8:10 PM and will do his best to end 20 years of futility. I suggest you tune in for this one.
About the Writer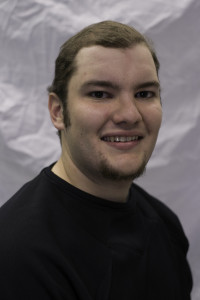 Jarrod Blumer, Contributor
A sophomore sports management major at Robert Morris University, Jarrod is a contributor for "The Sentry" as he created and currently runs a Pittsburgh...