Life After Littlefield: Weekend with the Reds
Three games.  That is all that is left to the 2013 regular season for the Pittsburgh Pirates.  Currently the Pirates sit at 91-68, three games behind the NL Central Division leading St. Louis Cardinals and one game ahead of the Cincinnati Reds going into this weekend series in Cincy.
For the Pirates to win the NL Central not only would they have to sweep the Reds and have the Cubs sweep the Cardinals, they also would have to beat the Cardinals in a one-game playoff (Game 163).  While it is not impossible, the Pirates need to take care of the task at hand, and that is winning at least two of the three games against the Reds this weekend.  The winner of this series will have home-field advantage for the Wild Card game that will be played on Tuesday.  And in a game with these kinds of implementations, home-field advantage is ever so important.
It all starts tonight at 7:10 PM with A.J. Burnett going against a guy with gaudy numbers against the Pirates in his career, Homer Bailey.  Bailey is 8-4 in 15 career starts against the Pirates with a 2.69 ERA, 87 K in 97 IP, and is commonly known for no-hitting the Pirates last year for their 82nd loss of the season.  Burnett has done his part this year against the Reds as well, going 1-1 in 3 starts and posting a 3.93 ERA while racking up 28 k in 18.2 IP.  Tonight is one big kid on the playground going up against another big kid on the playground.
It is going to be interesting to see how the bean-ball history between these two clubs will play a factor as well.  There is nothing quite like meaningful September baseball. Nothing.
About the Writer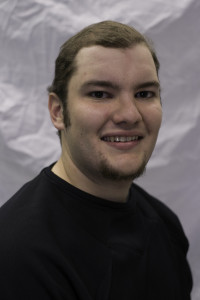 Jarrod Blumer, Contributor
A sophomore sports management major at Robert Morris University, Jarrod is a contributor for "The Sentry" as he created and currently runs a Pittsburgh...