'Round about Pittsburgh: Berkshire Hathaway Increases Stake in BNY Mellon
Warren Buffett, who is considered one of the most influential and successful investors (in the world), has decided to purchase more stake in Bank of New York Mellon Corporation (BNY Mellon).
Pittsburgh Business Times reported back in May, Buffett's company Berkshire Hathaway Inc., decided to sell some of their stake in the company.  Even after the sale, Buffett's company Berkshire Hathaway remained one the largest BNY Mellon shareholders.
If you are unfamiliar with Berkshire Hathaway, you may be familiar with some of the companies (they own or have a small percentage of stake in); GIECO, The Coca-Cola Company, Dairy Queen, Fruit of the Loom, IBM, Kraft Foods, and Wells Fargo. Berkshire Hathaway is a conglomerate investment and holding company, which means a company, owns more than one corporation in different businesses.  A conglomerate operates as a manager or parent company that oversees many subsidiaries.
Recently, Warren Buffett who is the Chairman, President, and CEO of Berkshire Hathaway Inc., announced they would purchase Pittsburgh based H.J. Heinz Company with 3G Capital.
Now, Buffett has decided to purchase back some stake in BNY Mellon.  According to the Pittsburgh Business Times, Berkshire Hathaway Inc., acquired 5.7 million shares raising the company's holdings in 2.14 percent.
Warren Buffett has proven to make smart investment decisions over the years and according to Forbes.com, Buffett's net worth as of March 2013 is $53.5 Billion.
About the Contributor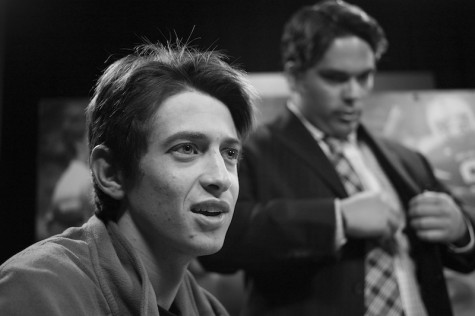 Mike Funyak, Staff Reporter
A Senior Business major with a concentration in Management at Robert Morris University, Mike is a Staff Writer and Blogger for "The Sentry."

In...