'Round about Pittsburgh: Pirates Insider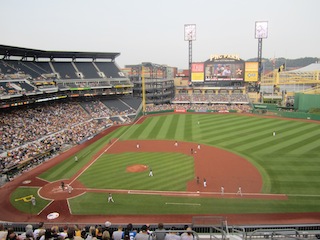 Since 1887, the Pittsburgh Pirates have called the city of Pittsburgh home.  With any sports franchise that has a celebrated history and tradition, numerous feats were most likely accomplished over the years.  With the recent passing of Pirate legend and Baseball Hall of Fame member Ralph Kiner, this 'Round about Pittsburgh special, highlights unique facts regarding Pittsburgh Pirate players.
1)    Pittsburgh Pirate Hall of Fame slugger Ralph Kiner was the first player to hit home runs in three straight MLB All-Star Games, connecting in 1949, 1950, and 1951.
2)    Pittsburgh Pirate outfielder Ralph Kiner led the National League in home runs for every season from 1946 to 1952.
3)    The last time the Pirates had three players hit consecutive home runs in one inning came in a game at St. Louis on August 20, 2003 when Jason Kendall, Brian Giles, and Reggie Sanders homered in the fifth inning.
4)    Former Pittsburgh Pirate pitcher Bert Blyleven was the first member of the National Baseball Hall of Famer to be born in the Netherlands.
5)    In a 22-0 Pirates win at Chicago's Wrigley Field on September 16, 1975, three Pittsburgh pitchers combined to hold the home team to three hits while the visitors racked up 24 hits, including a 7-for-7 day from Pirates second baseman Rennie Stennett.
6)    Former Pirates infielder Freddy Sanchez collected 53 doubles in 2006, the second highest total in franchise history behind Paul Waner's 62 in 1932.
7)    The 1934 Pittsburgh Pirates had seven future Hall of Fame players on the team: Burleigh Grimes, Waite Hoyt, Freddie Lindstrom, Pie Traynor, Arky Vaughan, Lloyd Waner, and Paul Waner.
8)    In 2011, Joel Hanrahan became only the third Pirate pitcher to save at least 40 games in a season.  Mike Williams recorded 46 saves in 2002 and Jose Mesa recorded 43 saves in 2004.
9)    Pirates third baseman Tommy Leach hit four triples in the 1903 World Series, a mark that still stands today.
10) Hall of Famer Willie Stargell is the only member of the Pirates to finish a single season with at least 90 extra-base hits (43 doubles, 3 triples, and 44 home runs).
11) The Pirates hold the National League record of scoring a total of 45 runs in back-to-back games, winning 21-5 on June 20, 1925 and 24-6 on June 22, 1925.
12) The first time brothers appeared on the same World Series team came in 1927 when the Pittsburgh Pirates with outfielders Lloyd Waner and Paul Waner played against the New York Yankees.  Both Lloyd and Paul would become future members of the Baseball Hall of Fame.
13) Six Pirates, all members of the Baseball Hall of Fame, played in more than 2,000 games for the franchise.
Roberto Clemente (2,433 Games)
Honus Wagner (2,433 Games)
Willie Stargell (2,360 Games)
Max Carey (2,178 Games)
Bill Mazeroski (2,163 Games)
Paul Waner (2,154 Games)
14) In 2011, Pirates second baseman Neil Walker hit a grand slam on Opening Day at Chicago's Wrigley Field to become just the second player in franchise history to hit a grand slam in the season opener.  The only other Pirates to accomplish this rare feat was Roberto Clemente on April 10,1962.
15) Neil Walker's 83 RBI in 2011 were the most by a Pirates second baseman since Tony Piet had 85 in 1932.
16) Former Pirate first baseman Derrek Lee homered twice in his debut with the franchise on August 1, 2011 joining Shawon Dunston (September 2, 1977) as the only two players to hit two home runs in their first game with the club.
17) The only Pirates player to hit two pinch-hit grand slams in John Milner, who did the trick against the Philadelphia Phillies on August 5, 1979 and against the St. Louis Cardinals on August 15, 1982.
18) The Pirates hold a league record when 8 triples were hit in a single game against the St. Louis Cardinals on May 30, 1925.
About the Writer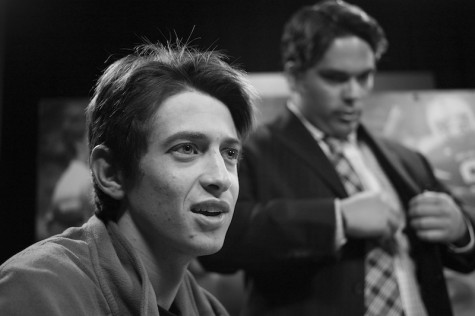 Mike Funyak, Staff Reporter
A Senior Business major with a concentration in Management at Robert Morris University, Mike is a Staff Writer and Blogger for "The Sentry."

In...