'Round about Pittsburgh: Pittsburgh Hornets Revisited
Pittsburgh has been the home of a National Hockey League (NHL) team since 1967.  The Pittsburgh Penguins joined the NHL with the California Seals, Los Angeles Kings, Minnesota North Stars, Philadelphia Flyers, and St. Louis Blues in 1967 as an expansion team.
The 1967 expansion of the NHL ended the 'Original Six' era (when the league had only six teams) and marked the beginning of a new era.  Although, Pittsburgh was awarded a new team, did not mean hockey or the NHL was new to Pittsburgh.
For many years, hockey related events were held in the Oakland neighborhood at Duquesne Gardens.  Hockey teams like the Pittsburgh Pirates, Hornets, Shamrocks, Keystones, and Yellow Jackets all called Duquesne Gardens or just 'The Gardens' home.
Too much surprise, a long defunct NHL team called the Pittsburgh Pirates played at the Duquesne Gardens from 1925-1929.  Although the team experienced success in the first couple years, the teams performance began to decline and financial problems forced the team to relocate.
Although the Pirates left town, it would not be long before Pittsburgh was awarded a new team.  In 1936, the Detroit Olympics were purchased and moved to Pittsburgh.  The new team was renamed the Pittsburgh Hornets. Year after the year, the Hornets were a talented and competitive team.  The Hornets were part of the American Hockey League (AHL) and would remain a popular sports team in the city until the arrival of the Pittsburgh Penguins in 1967.
In 1956, the franchise was suspended for five years due to Pittsburgh's Renaissance I project and the demolition of the Duquesne Gardens.  In 1961, the franchise returned with the opening of the Civic Arena.  Following the 1966-1967 season, the Hornets would be shut down because Pittsburgh was awarded a new NHL team.  However, the Hornets would finish the year with one of their best seasons in team history.  The team would win three Calder Cup Championships in team history: 1951-1952, 1954-1955, and their final year 1966-1967.
Due to the talented and skilled individuals involved with the team, players and coaches have been inducted into the Hockey Hall of Fame.  Below are these individuals:
Sid Abel, George Armstrong, Marty Barry, Andy Bathgate, Leo Boivin, Gerry Cheevers, Fernie Flaman, Doug Harvey, Tim Horton, Jack Stewart, Frank Mathers, Bill Torry, and Howie Meeker
For More Information visit the following link:
About the Contributor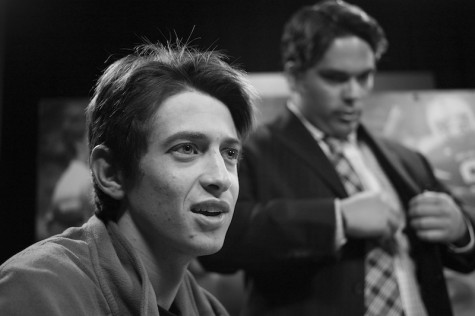 Mike Funyak, Staff Reporter
A Senior Business major with a concentration in Management at Robert Morris University, Mike is a Staff Writer and Blogger for "The Sentry."

In...