'Round about Pittsburgh: PPG Stays Loyal to Pittsburgh Region
On September 23, 2013, Pennsylvania Governor Tom Corbett and PPG Industries announced a major move that will add more then 300 jobs to the Pittsburgh region.  PPG Industries will be establishing its North American Architectural Coatings headquarters in Butler County along with expanding the company's existing technology center in Allegheny County.
The new division headquarters for PPG's Architectural Coating business will be located in building four of the current Cranberry complex used by Westinghouse Electric Company.
In the company's press release, PPG Industries Chairman and CEO Charles E. Bunch explained why the move is important for the company.
"Our plans to establish a central headquarters and R&D center for the company's North American architectural coatings business in Pennsylvania are an important step in creating our newly expanded coatings business," Charles E. Bunch, PPG chairman and CEO said. "PPG has called Pennsylvania home to its global headquarters for 130 years, and this further strengthens our presence in the state and affected counties. We appreciate the continued support of the governor and county leadership as we move forward with this important decision for our future operations."
While many of the companies established in Pittsburgh having either left the region or consolidated its business, PPG Industries continues to prosper and stay dedicated to the region it has called home since 1883.
About the Contributor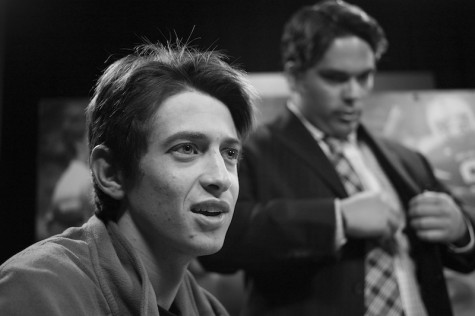 Mike Funyak, Staff Reporter
A Senior Business major with a concentration in Management at Robert Morris University, Mike is a Staff Writer and Blogger for "The Sentry."

In...