'Round about Pittsburgh: The Name is Mellon
Founded in 1869 by Thomas Mellon and his two sons Andrew and Richard, Mellon Bank and the Mellon name became a Pittsburgh institution.  First known as T. Mellon & Sons' Bank, the first bank was located on Smithfield Street in downtown Pittsburgh.
At a young age son Andrew Mellon and friend Henry Clay Frick, started a coal business.  Mellon Bank funded the business and as the business became successful, Andrew Mellon left leaving Frick as the sole owner.  Mellon would then work for his father Thomas until his retirement.  Upon Thomas Mellon's retirement in 1882, son Andrew became President of Mellon Bank, later changed to Mellon National.  At the same time, Frick met Andrew Carnegie who then formed a partnership between H. C. Frick Coke Company and Carnegie Steel Company.  This became the predecessor of what would become United States Steel.
In 1899, Andrew Mellon help established the Union Trust Company and Union Savings Bank of Pittsburgh.  In 1929, Richard Mellon founded Mellbank Corporation, a bank holding company for Western Pennsylvania banks.  That corporation later merged with Mellon National and the Union Trust Company of Pittsburgh in 1946 to form Mellon National Bank and Trust Company.  The name would change years later and become Mellon Financial.
On December 4th in 2006, The Bank of New York announced it would purchase Mellon for about $16.5 billion.  The Bank of New York changed its name to Bank of New York Mellon (BNY Mellon) in 2007.  The former Mellon Financial headquarters is now known as BNY Mellon Center.  Corporate Headquarters for BNY Mellon are located in New York City.
The Mellon family helped Pittsburgh prosper into the city it is today.  As one of the most powerful and influential names in the region, it isn't surprising, the family had major roles in establishing, funding, and operating other regional businesses; Alcoa, Gulf Oil, Koppers, and amusement parks Kennywood and Idlewild.
Even today, the family continues to influence the city as many descendants are still owners of local businesses and board members for local foundations and nonprofits.  The Mellon name and legacy continues to live on.
About the Contributor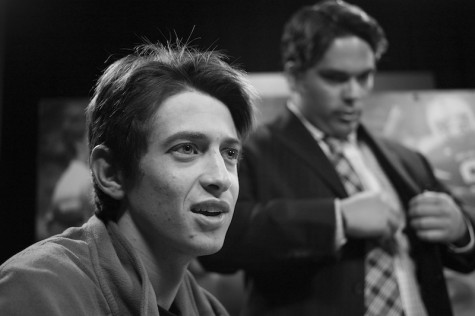 Mike Funyak, Staff Reporter
A Senior Business major with a concentration in Management at Robert Morris University, Mike is a Staff Writer and Blogger for "The Sentry."

In...