'Round about Pittsburgh: What's In The Name Clark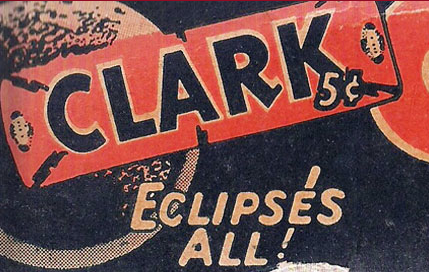 Founded in 1886, the D.L. Clark Company would soon become a staple in Pittsburgh.  Founded by entrepreneur David L. Clark, the company flourished into a successful candy business.
Starting in 1917, the infamous 'Clark' was introduced.  The 'Clark' quickly became known as the Clark Bar.  The Clark Bar is a basic chocolate candy bar with peanut butter.  The company would also introduce another popular candy bar, the Zagnut.  David Clark's business eventually became a success due to the unique innovation and experimentation.  David Clark had also started a separate business in the 'Clark Brothers Chewing Gum Company.' By the time the second business was established, the D.L. Clark Company was making 150 different types of candy.
The D.L. Clark Company was headquartered on Pittsburgh's North Shore in what was formally Allegheny City.  The company was located in the structure that is currently home to the Pittsburgh Tribune-Review.  Now known as the D.L. Clark Building, the former Clark headquarters is located near PNC Park.  For many years, the building featured a sign depicting the infamous 'Clark Bar' wrapper.  The sign is now located in the rear parking lot for the building.
The D.L. Clark Company was family operated for a number of generations before being sold to Beatrice Foods in 1983.  Years later, the Pittsburgh Food and Beverage Company purchased the company.  The company eventually fell into bankruptcy in 1995 and many of the D.L. Clark Company assets were sold to varies companies.  The Zugnut was sold to the Hershey Company and the Clark Bar to Necco (New England Confectionery Company).
For More Information, visit the following sites:
http://www.necco.com/Candy/Clark-Bar.aspx
http://www.thehersheycompany.com/brands/zagnut/candy-bar.aspx
About the Contributor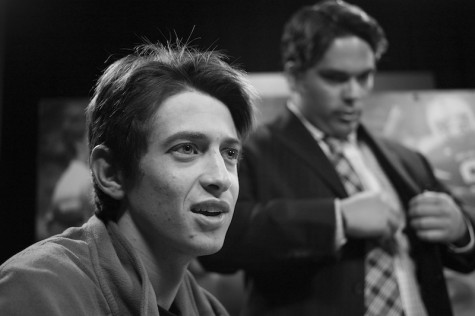 Mike Funyak, Staff Reporter
A Senior Business major with a concentration in Management at Robert Morris University, Mike is a Staff Writer and Blogger for "The Sentry."

In...