COVID-19 across the country: Delaware imposes statewide plastic carryout bag ban
Editor's Note: Here at RMU Sentry Media, our writers come from all over the nation and the state of Pennsylvania. The COVID-19 pandemic has impacted all of those areas differently. During their time at home over break, some of our writers dove into how the pandemic has changed the place that they call home. Over the next few weeks, our writers will share a few of these stories. The first piece comes from Tyler Gallo who discusses a change in everyday retail in his home state of Delaware that was delayed for almost a year, due to the COVID-19 pandemic.
HOCKESSIN, Del.– After nearly a year of Delaware residents waiting for it to pass, Delaware Governor John Carney officially imposed House Bill 130, which bans retail businesses from using plastic carryout bags. The ban was announced in early December and was effective Jan. 1.
The bill was signed in July of 2019 but was held off from being put into law due to the COVID-19 pandemic.
This ban extended to retail businesses with more than 7,000 square feet of retail space and chain stores with three or more locations with 3,000 square feet of retail space.
State officials encouraged consumers to bring reusable bags to stores or businesses to transition to using paper bags.
This ban is intended to reduce beach and roadside litter, save landfill space, and prevent recycling facilities from shutting down due to plastic bags getting stuck in the machinery.
While the ban will not officially take place until January 1, multiple stores in my hometown of Hockessin and the surrounding areas have already transitioned to using paper bags or having customers bring reusable bags, including Walgreens, which now uses paper bags, and Acme, where customers are already bringing tote bags to use for their groceries. Delaware residents seemed to mostly be in favor of the ban as well.
While the plastic bag ban is a necessary change and a good start, Traci Murphy, Hockessin resident, said that there is more to be done.
"A plastic bag ban is a good start, but not enough since much of what people buy at grocery stores is wrapped in plastic," Murphy said. "However, anything that raises the level of consciousness about small courtesies that are environmentally friendly is a plus in my book."
Some have been preparing for the ban ever since it was announced in 2019. Candace McDermott, Hockessin resident, started preparations last year.
"As someone who feels strongly about helping the environment, I'm in favor of the plastic bag ban," McDermott said. "I've been gathering reusable bags since the announcement of the change last year. I know it's a small step towards helping the environment, but even baby steps can go a long way."
Students at local universities have also had to prepare for the change since it was announced in 2019. Neumann University (Pa.) student and Pike Creek resident Maren Nelson said he believes that this law can help the environment.
"The plastic bag ban may come at an inconvenience to us, but the long-term effects on the earth with reducing waste from plastic bags will be huge," Nelson said. "Stores like Aldi already charge you for each bag you use to prevent the use of too many bags, so this will be a huge benefit to the earth."
About the Contributor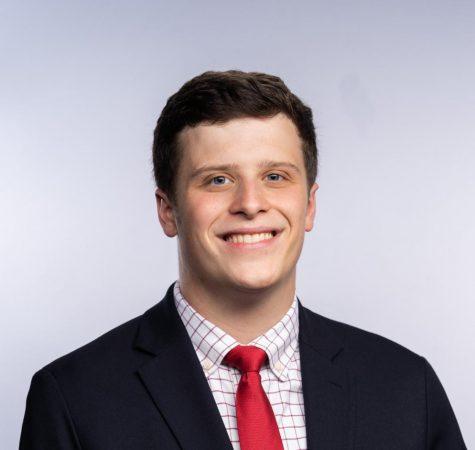 Tyler Gallo, CSN Editor
Tyler Gallo is a senior at RMU and the Sports Editor for CSN. He is from Hockessin, Delaware. He also calls games for RMU sports, is an anchor on Colonial...