Student accused of stalking, harassing RMU President Christopher Howard arrested on campus
MOON TOWNSHIP — A student who has been allegedly stalking and threatening the President of Robert Morris University was arrested on campus.
The Robert Morris University Police Department arrested 31-year-old David S. Lockhart III, of Carnegie, on Jan. 31. According to the criminal complaint filed by RMU Police, Lockhart was allegedly a threat to the "welfare of the RMU campus and especially RMU's President Dr. Chris Howard."
Police say in a criminal complaint that Lockhart had been communicating with several members of the RMU community via email and social media. Officers say in court documents that "David Lockhart has exhibited erratic and threatening conduct over the course of the past week and a half."
The criminal complaint began the week of Jan. 21 when Lockhart conveyed his want to meet with President Howard via emails and meetings with several RMU staff and faculty members. According to the criminal complaint, Lockhart continually referred to Dr. Howard as his "hero" and the only one who can understand his (Lockhart's) ideas.
The police report states that multiple reports were submitted to the RMU Counseling Center regarding an urgent concern for Lockhart's irrational and agitated behavior. One staff member report stated that "He (Lockhart) wanted to be recognized as Dr. Howard."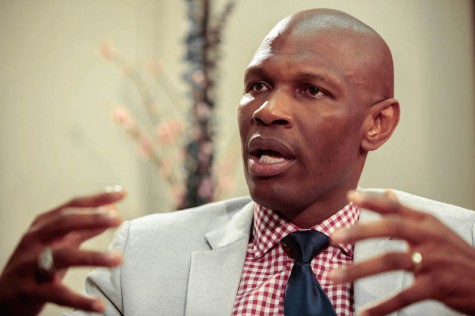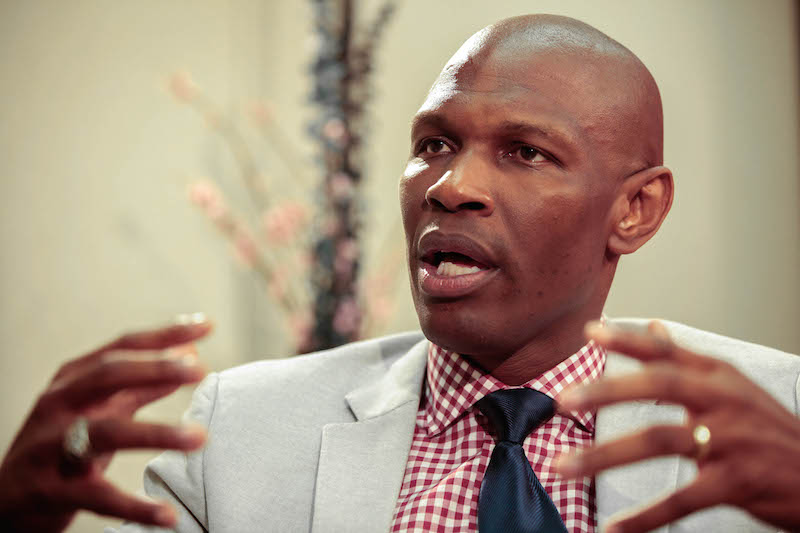 Lockhart's actions extended into the RMU Veterans Center where, according to court documents, several peers and administrators anticipated restraining him.
President Howard agreed to meet with Lockhart, via an email from his assistant, on Jan. 30.
Due to subzero temperatures, classes were canceled prompting Howard's assistant to email Lockhart to ensure that he would still attend the meeting. According to the criminal complaint, the emails sent to Dr. Howard's assistant showed progressed agitation that the president was not responding directly.
On Jan. 30, Lockhart received a phone call from Robert Morris University's dean of students, John Michalenko, in order to discuss his behavior, according to court records. During the conversation, Lockhart allegedly said, "I've been trying to see Dr. Howard for two weeks and no one will let me… I haven't been able to do so. People will see what I'm really… I will show the world who I really am."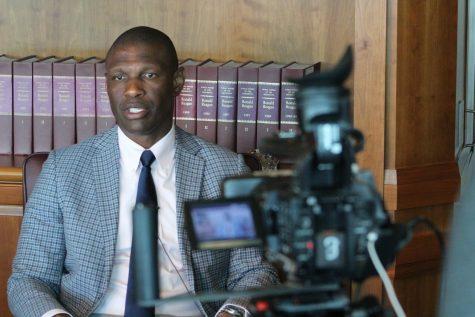 Approximately one hour later Lockhart was seen on security cameras outside of President Howard's office. Court records say at approximately 6 p.m. on Jan. 30 Lockhart left his wallet and phone outside of the office.
The criminal complaint says that Lockhart then took to social media saying that he believed his wallet and phone were taken by RMU.
On the same day, RMU Police served an involuntary medical withdrawal and a trespass warning to Lockhart. According to the criminal complaint, Lockhart "refused to accept the documents and threw them on the floor." Police say he began to cry before accepting the documents.
Following the email communications with President Howard's assistant, Lockhart was detained by Allegheny County Police for causing a disturbance while at the Pittsburgh International Airport. According to police, Lockhart was not wearing the appropriate clothing for the subzero temperatures. Lockhart was incoherent and insisting that he could only speak to an RMU faculty member.
Lockhart then took to social media to post threatening messages, according to authorities. Police say that Lockhart posted messages saying that he will be "jobless" and "homeless" as well as posting threats related to an event that would take place on Jan. 31.
Lockhart was arrested for trespassing on Jan. 31 on the campus of Robert Morris University, according to court documents. Authorities say that the morning of Jan. 31 Lockhart was found waiting outside of the office of President Howard. According to court records, Lockhart was seen on security cameras showing a disturbing note to the camera.
Lockhart left the note outside the president's office in addition to the shirt he wore the day before and a chess game.
Robert Morris University spokesperson Jonathan Potts sent an email statement to RMU Sentry Media saying that they could not comment on ongoing litigation.
"We are unable to answer questions related to the ongoing criminal proceedings," said Potts.
According to the criminal complaint, President Howard says he feels threatened.
"Due to Mr. Lockhart's fixation with Dr. Chris Howard, RMU President, and his rapidly escalating pattern of disturbing behavior and harassment, Dr. Howard feels targeted and threatened," said authorities in court documents.
Lockhart now faces criminal misdemeanor charges of stalking, harassment and defiant trespassing. He has since been denied bail and will remain lodged in the Allegheny County Jail.
"We continue to monitor this situation day by day and hour by hour," said Potts. "To the extent that circumstances change, we will respond and/or communicate accordingly."
The next scheduled court appearance for Lockhart is on Feb. 12.