Emotional support animals join the Colonial family
In 2015, Alyssa Lang, a sophomore at RMU, was diagnosed with anxiety and was able to bring her emotional support dog with her to live in her dorm.
"He really helps alleviate the symptoms and whenever I get stressed out I can just go and play with him and he makes everything a lot better," Lang said.
Tucker, Alyssa's emotional support dog, is a Pink Cavalier Charles. She has had the dog for about three months and he was already housebroken and trained; even though there is no formal training required for emotional support dogs.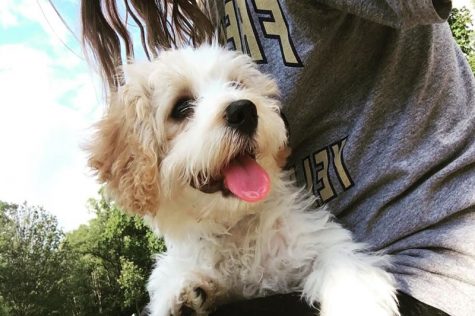 "He's actually really well trained, he listens very well," said Lang, "I got a very smart dog. The one thing we're working on is barking "
In order to keep an emotional support dog, Lang first had to email Ellen Hitchins, counselor, disability services coordinator/mentor, coordinator for special programs, in the center for student success to begin the paperwork needed.
"Every single time I see someone they always have to stop and say, 'What's his name? How old is he? How long have you had him? Can I pet him?'" Lang said, "I don't have a problem he's pretty nice. He really likes people."
Tucker had to be cleared by a veterinarian to make sure he is free of ticks and fleas and her roommate had to sign a waiver saying she is okay living with a dog. She also had to be cleared by the director of residence life, Anne L. Lahoda.
"Service animals are typically dogs but in some cases they can be a miniature horse, that falls under the law. That would be fine if somebody said 'Hey my service animal is a miniature horse.' We'd have to find some way to accommodate that request," said John Michalenko, vice president of student life. "Assistance animals, the bar is relatively low in terms of what they can be what that means is, they can be as small as a spider, as long as snake, it could be a dog, it can be a cat, it could be a variety of things."
An emotional support dog does not require any extra fees. Although, the process only took about a short amount of time for Alyssa, students are supposed to begin the application process about 90 days before move-in day.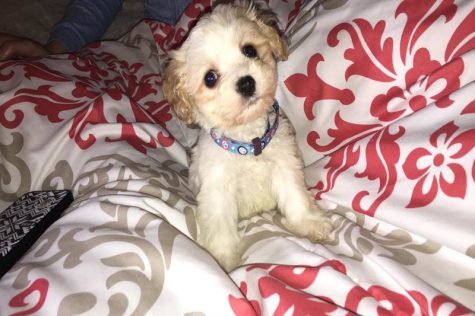 "It took about a week to get everything cleaned up and that was on my part," said Lang, "It doesn't take her (Hitchins) very long, it takes me a little bit to get all of the shot records in place and take him to the vet and get him all checked out."
For more information about pets on campus, visit the Counseling Center or Residence Life.