Pittsburgh releases new guidelines for St. Patrick's Day
PITTSBURGH — As the COVID-19 pandemic continues, many are wondering what is allowed for St. Patrick's Day this Wednesday.
For the second straight year, there will be no St. Patrick's Day parade in Pittsburgh. In a statement from the City of Pittsburgh, they outlined the modified plans for 2021.
"Health officials continue to encourage pandemic protocols, restricting large crowds and encouraging mask-wearing, social distancing and hand-washing," said the Department of Health for the City of Pittsburgh in a statement. "Bar and restaurant occupancy restrictions will reduce crowd sizes at traditional holiday gathering spots, including the Southside, North Shore and Downtown. The annual St. Patrick's Day parade has been moved to the fall."
The city says that the main goal of moving festivities to the Fall season is to see the numbers of positive cases decrease in the area.
RELATED STORY: To read about Robert Morris University's plans to prevent the spread of COVID-19 click, here.
"While many people are understandably wary of pandemic restrictions, Pittsburgh Public Safety urges continued vigilance, and promises a continued focus on keeping everyone safe and catching law-breakers," the statement continued.
Though there will be no parade this year, Pittsburgh will be ready for those who choose to celebrate St. Patrick's Day.
"As always, Director Hissrich announced a zero-tolerance policy for disruptive and illegal behavior, to include underage drinking, public intoxication and drinking and driving. Pittsburgh Police and partner law enforcement agencies will monitor crowds for any illegal activity, and DUI Patrols will actively seek anyone who drives under the influence."
The city would like to remind everyone to stay safe and socially distanced this St. Patrick's Day. If everyone does their part, we could be one step closer to ending the pandemic and getting life back to normal.
About the Contributor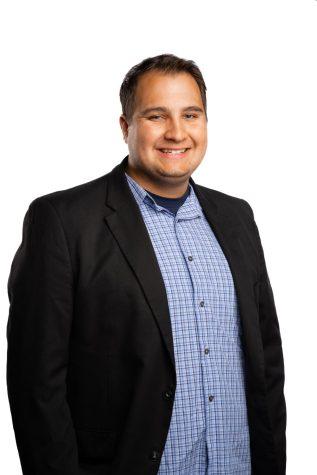 Colby Sherwin, Editor in Chief
Colby Sherwin is a senior News and Sports Communication Major from Harrison City Pa, He is the Editor in Chief for RMU Sentry Media. Colby can be found...