Residents of PA Benefit From Act 101
Hang on for a minute...we're trying to find some more stories you might like.
Students from all ages, majors and backgrounds were welcomed to the Act 101
Open House in the Center for Student Success on Wednesday, January 25. The purpose
of the Open House was to present the program of Act 101, or Pennsylvania Higher
Education Equal Opportunity Act, to students and to share its benefits, according to the
assistant director of the Center for Student Success, Tracy Gorrell.
"Act 101 is a state-funded program that was founded in the 1970s by the Speaker
of the Pennsylvania House of Representatives. He started the program with the idea of
providing educational and cultural opportunities to students in the state" said Gorrell.
This opportunity was created with the goal of the participants to be formed into well-
rounded individuals and to hopefully stay in the state of Pennsylvania, according to
Gorrell.
Stephanie Folino, sophomore at Robert Morris University, has been a part of the
program since her freshman year. She said she is frequently spending time in the Center
for Student Success; she feels someone is always available to help her. "They always
have a way to help you figure stuff out. There's always someone who will help you, no
matter what you are doing."
Gorrell also said this year the program benefits over 90 RMU students. The Act
101 program provides travel opportunities as well. "We go to places like Philadelphia,
Harrisburg, Washington DC, Gettysburg and Baltimore. We also do things like taking
them to see Wicked, The Color Purple and also the Bodies Exhibit and the King Tut
exhibit. The best part about the program is it's 100% free for the participants."

About the Writer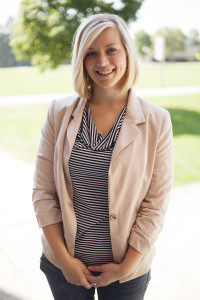 Leah Moose, Staff Member
A junior journalism major at Robert Morris University, Leah is a staff writer and photographer for the student-run newspaper, "The Sentry."

Additionally,...