Review: WandaVision (spoilers)
When WandaVison was announced in 2019, it didn't turn many heads. Wanda Maximoff was not the most intriguing character, other than shooting red "wiggly woos" out of her hands. Vision was dead going into the show. The biggest question was: how is Vision alive? But as viewers were able to view it on Disney+ on Jan. 15, it began to pick up traction.
The biggest issue going into the final two episodes was fan theories. Now theories are not the problem here, but the fans got mad about Evan Peters' character being named Ralph Bohner, which is the Ralph who was named dropped in the first episode. Or Maphosto not being in it. Fans also fail to realize the main point of the story, a story about grief.
From episode four on, we are viewing the two different ways people deal with it. At one end, we have Wanda, the unhealthy way of handling it. Hiding from it, lying to yourself and, of course, isolation is destined to us in the "Previously On" part of each episode. Elizabeth Olsen precisely gets sadder or more depressed each episode, she says, as Wanda's mental health gets worse. At the other end, we have Monca Rambo as she fights through the pain, she gets back up and realizes that it will never go away, but it can get better. Thus, we see in each episode how much Rambo wants to help Wanda.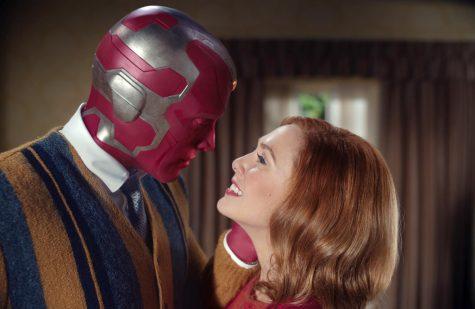 The first three episodes give the viewer no context. After the Marvel title rolls, you are dropped right into the sitcom. That is the show's strength, which is that we really do not know what is going on. But what is wired to think about is we go from a 60's sitcom, which in the end turns into an hour-long lazor fight with two witches. Though it may sound rather rash, the series starts with a good flow.
The middle two begin to tell us what is on the outside of Westview. Vision begins to realize that something is wrong. Therefore, we begin to see that Wanda is more powerful than we know. We then see more fights with Wanda and Vision. That is when Evan Peters, who plays Quicksilver in Fox's "X-men" movies, comes in.
A lot of fans were mad that he did not do too much. Not being that big of a fan of those movies, I felt that it worked. Director of "WandaVison," Matt Shakman, talked about this twist, "so what's more interesting, what grief does to us, that allows us to accept a face that is unfamiliar to us, and to roll with that."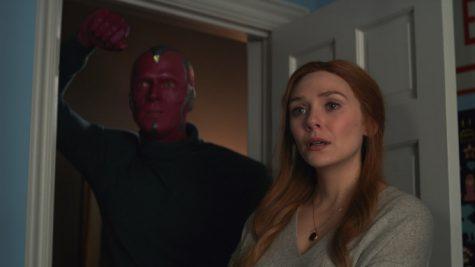 We then get to the final three episodes of the series—the sixth episode, which is the Halloween episode. In the end, Vision leaves the bubble and begins to die. One thing that happens after the show is Vision dies three times. This brings the total number of times he has passed to five! It cheapens his death, and at this point, that storyline has been used so often that it does not work anymore. In the seventh and eighth episodes, we see the finale set up. Wanda's mental health falls apart, we get the real villain Agatha, and we see Wanda's past.
The finale is an hour-long fight scene, but it is done well. The strong suit is the Vision and Vision showdown, as they avoid a physical battle and end in debate. Wanda and Agatha fight, leading Wanda to become the Scarlet Witch. The show comes to a fast ending, but it has come out the show was supposed to have 10 episodes. However, due to the COVID-19, they had to make it nine. I think what shines is the final few minutes of the series, where Olsen and Bettany stand out. They can perform some of the most emotional scenes we have seen.
Overall, WandaVision was a pleasant surprise with not much hype going into it. With that being said, it was an electors series that I'm glad I watched, and if you missed out, make sure to watch it.