Defense hangs on in loss to #17 Colgate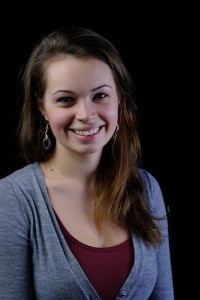 More stories from Haley Sawyer
It was like a horror movie. The Colonials were trapped with nowhere to go. Colgate had them cornered with nowhere to go. The Raiders consistent, fast offense was tiring the defense out. The attack was at a loss. Dalton Izyk faced shot after shot after shot. And then some more shots.
"We play hard, we play with tenacity, but we were for whatever reason a step behind and a step slow and we had our ears pinned pack in our end a lot of the time," said head coach Derek Schooley.
Matt Cope snatched a long pass from Brandon Denham early in the first period and took a shot that went five-hole for the first goal of the night.
It seemed like the wagons line could still get the job done without speedy center Greg Gibson, who was a healthy scratch.
"Greg's been a very good player for us, he works extremely hard," said Schooley. "He just had some mental breakdowns, but we've been talking to him about being more focused and engaged mentally and that was one of the decision the coaching staff made."
As it would turn out, the scoring ended there.
A minute later, Colgate began their retaliation. Six different Raiders registered a goal. Some were shoved past the pads of Izyk, others were booming shots, another was a rebound.
No matter how ugly it got, the defense stayed tough. There were bodies on the net and the puck was cleared at every opportunity.
Dalton Izyk was no exception in the Colonials' defensive performance. While he didn't surpass his career high in saves (51), he came close with 46.
"He's got a nasty streak," said Schooley. "Nasty as far as getting angry and it fuels him to play better and I thought he was really good. We hung him out to dry a little bit."
As far as naming a starting goaltender for the upcoming outdoor Winterfest game, the coaching staff has not made a decision. It should be a tough one, given Terry Shafer's win and Izyk's astronomical amount of saves.
RMU was within reach of winning their second Three Rivers Classic title. The focus remains on what this team is capable of.
"We're disappointed we didn't win a championship in our home town but you can't take anything away from what we've done so far," said Schooley. "It's unfortunate that we weren't able to get the job done tonight, but that's a good hockey team."
About the Contributors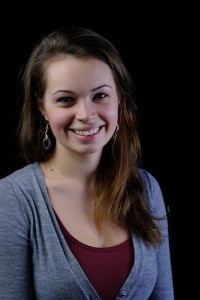 Haley Sawyer, Assistant Sports Editor
Haley is a junior communication major with a concentration in journalism.  She is involved in both print and broadcast journalism at the Academic Media...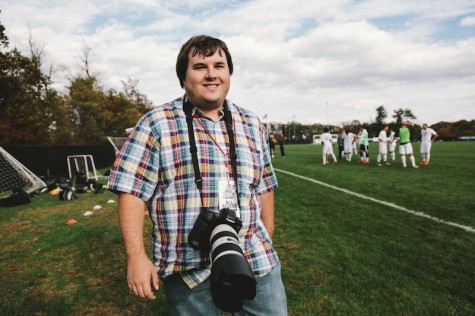 Kyle Gorcey, Freelance Sports Photographer
Kyle is a senior Communications major with a concentration in journalism at Robert Morris University who is a writer and sports photographer for The Sentry. The...