Clark and Gray talk big win over Duquesne, potential NEC title
Andrew Ostrosky, Luke Yost, and Logan Carney
MOON TOWNSHIP — After last week's victory over Duquesne (6-3, 4-1 NEC) the Robert Morris football team (6-4, 5-0 NEC) now finds themselves in a position to capture their first NEC title since 2010.
"(The win) was huge for the program," said Robert Morris football head coach Bernard Clark. "The fact that we come in here, something on the line and come out with a victory, it was real good."
"Just getting back to normal," said Robert Morris defensive-back Mason Gray, who was named NEC defensive player of the week after returning two interceptions for touchdowns in the win over Duquesne. "Not staying too hot. We only had 24 hours to enjoy that win, so we're locking in, studying up and learning what CCSU does."
The Colonials will take on no. 18 Central Connecticut State University (9-1, 5-0 NEC) this Saturday with the winner clinching the NEC title. It's the biggest game for Robert Morris since they last won the NEC title and finished with a non-losing season in 2010.
CCSU presents challenges for the Colonials though, as they come in with the no. 1 ranked defense and no. 41 ranked defense in FCS football in terms of yards gained and allowed. Statistically, this is the best team that Robert Morris has, and will, face all season.
"Well the biggest thing is we're just going to take it one play at a time like we always have," said coach Clark. "We want to have consistency. We need to make sure we carry over that consistency we had on Saturday and bring a little more."
"We just have to focus on their quarterback," said Gray about the match-up. "(Aaron Winchester) is really good. We have to contain him, tackle him. The rest should fall in place."
For the first time this season, Robert Morris will be playing a ranked opponent. Also for the first time this season, and perhaps for awhile, the Colonials received two votes in the FCS coaches' poll, which puts them as the 14th highest vote-getter not ranked in the poll. The program receiving two votes may seem irrelevant, but it's only another milestone that the team has accomplished this season.
"It definitely means something to us," said Gray about being recognized nationally. "But we feel, as though, we haven't done anything yet. We feel, as though, if we don't win this game, it all doesn't mean anything. Without a championship, it doesn't mean anything."
"It doesn't really matter to me," said coach Clark. "More than anything else, I want to make sure our guys focus on this game, focus on what's important. Focus on one play at a time, one day at a time, one game at a time. That's why our guys are doing as good as they are."
Both Clark and Gray are relative newcomers to the program. Coach Clark is only in his second season with the university, after being hired following the 2017 season, while Gray transferred to Robert Morris before this season after playing under Clark at the University of Albany from 2015-2017. Both watched the Colonials struggle from afar and now they're apart of changing the culture at Robert Morris.
"100 percent, I thought as if we were going to win every game coming in," said Gray. "I know that we had a lot of transfers, a lot of players that were already here, so I knew that we had the talent. It was just about bonding together and jelling and really getting the whole team on one page."
"I can't say I was, I can't say I did," said coach Clark when asked if he thought he'd have this program competing for a conference title in just his second season. "It's one of those situations where myself and the coaches, it's something that you always wish for. You hope the culture changes, that guys catch on with what you're doing, but you never really know what's going to happen. So, it's a big surprise."
About the Contributors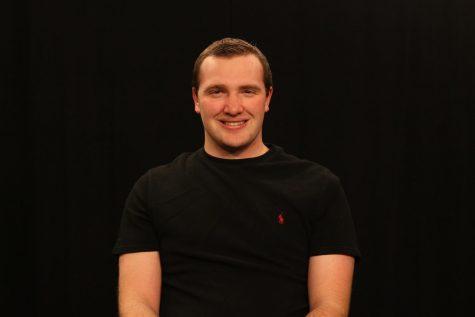 Logan Carney, Sentry & CSN Co-DCM
Logan Carney is a communications major with a focus in sports and he also has a sport management minor. He is in his fourth semester at Robert Morris....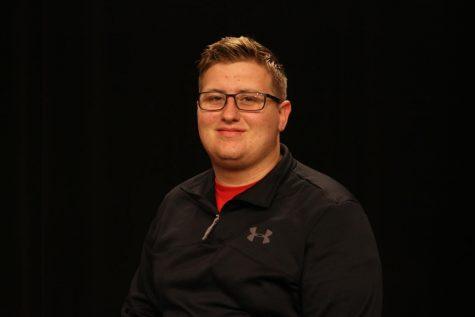 Luke Yost, Sports Multimedia Editor
Luke is a sophomore Sports Communications major. Luke is a sports writer for RMU Sentry Media. He is the assistant producer of Colonial Sports Center and...