Friedmann sticks to "sandpaper" game
After hat trick weekend, David Friedmann hopes to stay consistent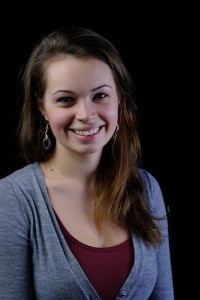 More stories from Haley Sawyer
When David Friedmann is good, he's good.
His grinding and creativity on offense helped him tally three goals, an assist, and eight shots this past weekend in RMU hockey's series against AIC.
He notched two shots and an assist in the first contest, which ended in a five-all tie.
"He had chances on Friday, but he didn't convert on them," said head coach Derek Schooley. "I think it was a microcosm of our team. I think our team didn't have a lot of intensity a lot of grit a lot of bite, and a lot of urgency until we got down two. "
In the next night's 6-0 shutout, he had the only hat trick across the NCAA with three goals and six shots. Thanks to those goals, he's got a national mention in the goals category, sitting at number 38 along with twelve other players from across the country.
"When a guy's putting pucks in the net like that, a guy has a hot stick, just feed him the puck and kind of get out of his way and let him do everything," said linemate Daniel Leavens. "I just kept passing the puck and he kept putting it in."
Friedmann keeps his game and mindset consistent from game to game.
"I kind of just kept it the same, I set my game goals the same way. I just want to play well defensively and get the puck out," said the junior.
"Could've shot more than I did, but I did shoot the puck more on Saturday and it just went into the net more than it did on Friday."
That consistency transcends seasons. The RMU student-athlete of the week is making strides since his sophomore campaign.
Last year, Friedmann had 12 assists and 11 goals, one of which came during the NCAA regional tournament game against Minnesota's Golden Gophers.
"He's playing with a little more sandpaper to his game," said Schooley. "He's playing harder. He's not trying to make everything cute."
He's got a good supporting cast. Skating next to underclassmen Daniel Leavens and Brady Ferguson, each player on the line is producing, despite the lack of seniority.
Leavens, a sophomore who saw little ice time last season, had two goals and an
assist on the weekend. Ferguson, a freshman, had one goal and three assists.
"It's been great. We've been meshing well, obviously. Leavens and I have known each other for quite some time so we've had some prior chemistry already and Ferguson's been playing really well," said Friedmann. "It's just nice to have good chemistry going."
About the Contributor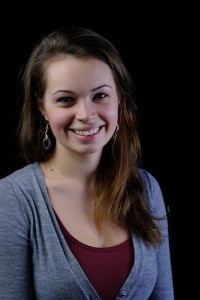 Haley Sawyer, Assistant Sports Editor
Haley is a junior communication major with a concentration in journalism.  She is involved in both print and broadcast journalism at the Academic Media...