Kirsten Welsh is more than a typical defenseman
Before looking at her position, one may think she is a forward or center for the RMU women's hockey team but actually, she is a defenseman. Junior Kirsten Welsh is listed as a defenseman for the Colonials but that doesn't mean she doesn't find the back of the net and help produce on the Colonials offense.
This is Welsh's third season with the RMU women's hockey program and in every season so far for the Colonials, Welsh has improved her goals per season.
In her freshman campaign during the Colonials 2015-16 season, Welsh finished with seven goals along with 18 assists and 25 points. That season, Welsh finished seventh in goals scored among all Colonials, tied with current senior Amanda Pantaleo. Welsh also tied with Mackenzie Johnston for the second most points with 25 It is also notable to mention that Welsh was second on the team in power-play goals with five, behind Mikaela Lowater who led that category with seven goals that season.
In her second season (2016-17) in a Colonials uniform, Welsh tallied nine goals, a two goal improvement from her debut year at Robert Morris. Her nine goals allowed her to finish fifth in total goals amongst the team, tied with teammates Amber Rennie and Maeve Garvey. Welsh also tied with Garvey last season in power-play goals with four apiece. Also, two of Welsh's nine goals were game winning goals in her sophomore campaign.
She may be a defenseman, but her offensive role started to become more of a factor for RMU during her sophomore season as she was seen to setup multiple times in crucial moments for the Colonials such as on the power-play and in game winning situations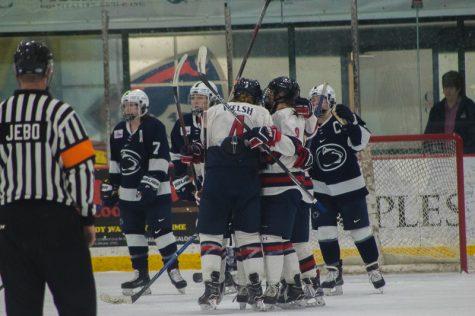 This season, Welsh's name is atop of most of the offensive categories amongst the team. This season, Welsh has currently scored 12 goals, a three goal increase from her sophomore year. Welsh sits fourth in goals scored amongst the rest of the team. However, Welsh is the only defenseman in the top five goals scored on the team. Welsh also finds herself third in power-play goals tied with Lexi Templeman with five and owns two-shorthanded goals.
Along with those statistics, Welsh is sitting in third in total points behind red-shirt senior Brittany Howard with 46 points and sophomore Jaycee Gebhard with 36 points.
When thinking of offensive production and goal scoring for the Colonials, one tends to think of Brittany Howard who owns multiple different program records for Robert Morris, Amber Rennie who is second in goals scored and Jaycee Gebhard who is third in total goals this season. It is unique for a defenseman to be categorized offensively , especially considering the fact that the Colonials have a multiple different players who have a knack of finding the back of the net.
Welsh's offensive efficiency stems from her accuracy and characteristic of making smart plays and decisions with the puck. Welsh has taken 85 shots this season, good for fifth in total shots for RMU. That is a differential of 73 shots that of category leader Brittany Howard who currently has 158 total shots. Again, Welsh finds herself behind Howard and Gebhard who has 100 shots recorded this season. For a defenseman, Welsh takes her turn with the puck and isn't afraid of firing it towards the net.
In all but one game this season in which Welsh has scored a goal, the Colonials have won or tied that game. This clearly illustrates that the Colonials benefit from Welsh's goal scoring and offensive mindset.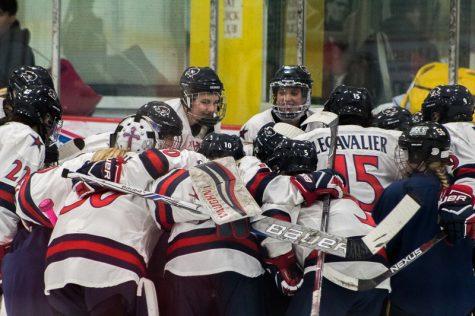 Welsh's offensive numbers aren't just at the top of RMU offensive statistical categories, she is also at the top of multiple CHA statistical categories. Welsh is in the top five in points among the entire CHA conference. Welsh's 30 points put her fourth in points in the conference tied with Mercyhurst forward Maggie Knott. Welsh's two shorthanded goals is also good enough for her to be at the top of the conference, tied with Mercyhurst's Vilma Tanskanen.
The most noteworthy conference statistic to mention about Welsh is that she leads all CHA defenseman in scoring. Welsh is one of four RMU players to be in the top ten in defenseman scoring in the conference.
With the Colonials heading into the CHA Tournament, Welsh's scoring and offensive attributes has to be on the minds of the Colonials opponents. Look for Welsh to make an impact more than just defensively. Look for Welsh to push her way towards the net and make plays that allows her to take shots at the opposing goalies. With back-to-back CHA Tournament victories and another trip to the NCAA Tournament on the line, watch out for Kirsten Welsh to be a huge force in setting up the Colonials offense and to take big shots. She may be a defenseman, but Welsh is more than just a defenseman.
About the Writer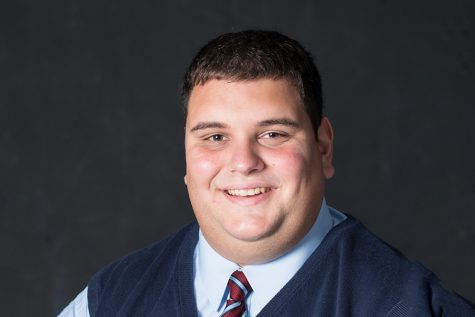 Ian Kist, Sports Assistant
Ian is a communication major with a focus in sport communication and a minor in sport management. He is the RMU Sentry Media Assistant Sports Manager....