McCoy to start NEC opener in Barr's absence, Owens still questionable
True freshman quarterback Reid McCoy will get the starting nod in the Colonials' Northeast Conference opening game at Wagner (0-3) on Saturday, stepping in while the starter Matt Barr is sidelined with a shoulder injury.
Barr, the fellow true freshman, started RMU's first four games of this 2015 season, including their only win at home against Notre Dame College (Ohio). However, Barr only made it through the first half against now #5 South Dakota St. in their last match-up, suffering a left-shoulder injury near the end of the second quarter.
Coaches were optimistic earlier in the week that Barr could be ready to go by Saturday, but after sitting out of practice Thursday and wearing a sling for half of it, head coach John Banaszak officially ruled him out of the game.
That leaves McCoy, Tyler Brown (a freshman), and former starter Luke Brumbaugh to carry the load until Barr heals. Banaszak did not hesitate when naming McCoy the starter for this game, and he had a few reasons why.
"(McCoy) runs the option much better, he reads it a lot better," Banaszak said. "He did that very well in school. We think that we can run the football against Wagner, and we're confident that he's the guy who can do it."
McCoy is a 6-foot-1 native of Glen Allen, Va. and graduated from The Kiski School this past June. His only action thus far came against the Jackrabbits last week, where he was used primarily as a rusher. He had four carries for 10 yards and did not attempt a pass in the contest.
After netting only 43 total passing yards against SDSU, all of which coming from Barr in the first half, it is a safe bet that the running backs will be used early and often against Wagner, especially if sophomore Rameses Owens is available.
Owens injured his right ankle against Notre Dame (Ohio), also in the first half, and has been limited both in practice and games since. Sophomore Cole Blake got the start in his absence against South Dakota St., with freshman Dante Satcher mixing in carries as well.
Those two accounted for 134 of the Colonials' 228 total rushing yards last week, with Barr accumulating 70 before getting hurt. Coach Banaszak will look to use the duo, or trio if Owens returns, more than normal in Staten Island.
"We'll see how the game goes," said Banaszak. "We'll probably start Cole Blake and bring Dante Satcher in, and then try to protect Ram(eses Owens) for another week."
Banaszak officially listed Owens as "questionable."
So, for now, it looks like RMU's top weapon on the offensive side of the ball will not be able to go against Wagner, but when he does come back, the Colonials will have plenty of options at running back.
"Eventually, when all three of them are healthy, we're gonna have a pretty good three-headed monster back there," Banaszak said.
About the Writer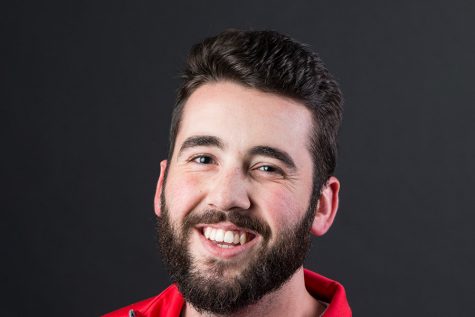 Zach Laufer, Digital Content Manager
Zach is a senior at RMU, majoring in sport communication with a minor in sport management. He is a highly motivated worker that will strive for perfection...