Start me up
RMU men's hockey focuses on getting momentum early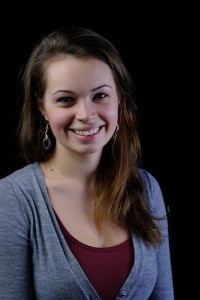 More stories from Haley Sawyer
It's not how you start, but how you finish. A terrible cliché, but one that holds true for the RMU men's hockey team.
Two weeks ago against Air Force, the squad tied on Friday and lost on Saturday. Last week against AIC, they tied five all on Friday and won six nothing on Saturday.
This weekend against Sacred Heart, the Colonials scraped by with a five to four win on Friday.
"It's not something we're proud of. We're coming out with slow starts especially on these Friday nights," said Zac Lynch after the overtime win. "We really struggled in the first few periods. We had a few good opportunities, but overall we just didn't play our game."
On Saturday, they conquered the Pioneers with a final score of eight to four.
"It seems like Friday we're kind of working hard and doing the right htings but we're just not putting it together for 60 minutes," said David Friedmann, who had four points in the contest.
"It's more desperation on Saturdays, but at the end of the day we need to start playing better on Fridays because it's going to come back to haunt us later on in the season."
The Colonials owned the ice on Saturday night. 13 different players had a point on the evening. Whereas on Friday, the Colonials registered 32 shots to SHU's 35, they dominated on Saturday 47-35.
"When you're playing teams like Sacred Heart and AIC its easy to think 'hey, we've beaten them the past three years,' but in reality its not like that at all," said assistant captain David Rigatti. "Any team can beat any team in division one hockey so its just realizing that were not invincible and playing to our full potential."
RMU's pace improved overnight once again. They stuck to the attacking zone and kept control in just about every category. The team killed five penalties and converted on three of seven power plays.
"We realized the past two weekends or so we haven't been playing that well and we know that we're capable of so much more," said Friedmann. "The coaches got us going in the meetings this morning and a little bit after the game yesterday."
From the get go we just wanted to win so bad. All the guys are playing their hearts out."
Of course, playing against a rough-and-tumble Sacred Heart team only adds to scoring motivation. Collectively, there were 16 penalties on Saturday night.
"With a team like that, running up the score fuels my fire," said Friedmann. "I love that our team keeps scoring and the way they acted throughout this weekend, there's no reason anyone would feel bad if we ran up the score."
"We just kind of wanted to shut them up a little bit," concurred Rigatti.
The Colonials just have to figure out a formula that will get that momentum going at the start of the weekend, especially when facing next week's formidable opponent, Mercyhurst.
"We've just got to be a little more ready to play at the start. It's more mental than anything else," said Friedmann.
About the Contributor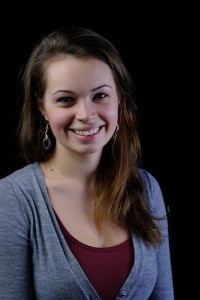 Haley Sawyer, Assistant Sports Editor
Haley is a junior communication major with a concentration in journalism.  She is involved in both print and broadcast journalism at the Academic Media...