Tapping into Leavens' potential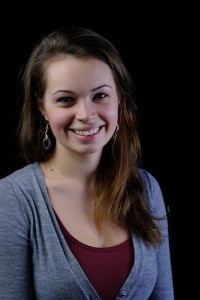 More stories from Haley Sawyer
Last season, Daniel Leavens saw the ice for a total of 26 games. A little over half the season. He had three points and a minus-four rating.
This year, he's seeing significantly more action. In nine games, he's already got seven more points on this season than the last.
"Daniel's always been an offensive player and just had some confidence issues," said head coach Derek Schooley. "We believed in him. He works so hard and he's creating his chances and capitalizing on his chances."
In Friday's 5-4 overtime contest against Sacred Heart, Leavens tallied the first goal, a bright spot in the game, along with an assist.
"I had a clean break out and then Friedmann passed it to me and I kind of lost it, but it went right back to him, then he made a great pass to me back door and there's nothing I can say, it was a great pass and it was easy for me," said Leavens of the goal.
"Our first ten minutes tonight were great and then we fell apart a bit to be honest."
Although the Coloinals struggled in the remainder of the game, Leavens surged through.
"He's really maturing," said assistant captain Zac Lynch. "Just playing a lot smarter, not being too fancy but always in the right areas, so he's been doing really well, scoring a lot of goals for us."
He's a lanky forward, measuring in at six feet, two inches with a reach to match. It's an easy stretch, and when he gets the puck, he knows what to do.
He's got a quick, snapping shot, sending pucks to the net. Four times in ten shifts on Friday night, to be exact. When he's not shooting, he's still got the vision to connect with an open teammate.
But that doesn't happen all the time. There's moments when the sophomore has lapses in brilliance and a need for more physicality.
"Daniel gets in trouble wen he reaches or he swings away from people instead of using his size and playing through people," said Schooley. "But he's playing with a lot of energy right now and a lot of confidence."
"I like to think that I have good hockey IQ and good skill, but there's times where I don't' necessarily move my feet whether its down low in the offensive zone or on the wall in the defensive zone," added Leavens. "So I've ben working with all the coaches on just keeping my feet moving at all times and getting to the net."
If the trend continues, Leavens will only keep improving and becoming more and more comfortable.
"I think the biggest thing is confidence. Last year we had a deep team. We do this year as well, but I've been given more of an opportunity and I just kind of rolled with it."
About the Contributor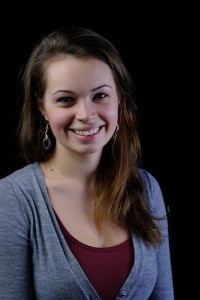 Haley Sawyer, Assistant Sports Editor
Haley is a junior communication major with a concentration in journalism.  She is involved in both print and broadcast journalism at the Academic Media...