Two times Moore
Brothers Evan and Timmy Moore played together for the first time in their collegiate careers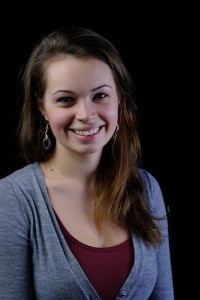 More stories from Haley Sawyer
Three sets of brothers have taken the ice in the Colonial uniform since the program's inception: the Cowens, the Souths, and most recently, the Moores.
Freshman Timmy Moore has joined his brother, Evan, a junior, on the Robert Morris roster.
"I knew he had a couple schools talking to him, but I think playing college hockey with one of his brothers would be more ideal than going somewhere alone," said Evan. "I loved it ever since I walked in the door here.  Obviously him seeing me like it, he probably knew he was going to like it, too."
The Moore brothers dressed for their first game as a pair this past Saturday against Army.  Timmy had a well-rounded first time out, registering one shot and two penalty minutes.
"A lot of nerves, pretty jittery," said the forward of his first contest.  "I tried to keep things simple and (Evan) was there for me before the game.  He told me to keep it simple between the periods."
"It was good to see him out there for the first time," Evan said.  "I think he was a little nervous.  I was excited for him.  I had butterflies and I'm sure he did.  It was good to see him do well and hopefully he continues to get in the lineup."
The duo, along with Evan's twin brother, Matthew, were inseparable as kids.  Although the youngest of three, Timmy never saw the age difference as a hindrance.
"They always pushed me," he said.  "I always wanted to hang out with them and their friends.  Whether it was street hockey or going and playing a pickup game, I kind of always tend to be with the older guys and I think that in itself has made my work ethic better."
"Being brothers around the same age, we're all pretty competitive, whether it be down in the basement playing hockey or in the street playing hockey, or doing whatever it may be.  The competition between the three of us made us a little bit better," added Matthew, currently a forward for Division III Lawrence University.
"It was all fun and games, but in the end, that really contributed to our success as hockey players."
Although all three stress their closeness, there were times when the group was divided.
Their older cousin, Brian, currently age 30, came to live with the Moores when he was a junior in high school.  The four regularly played floor hockey and separate into two teams.
"It was always me and Brian on a team and Matthew and Evan.  Matthew and Evan didn't want to be on my team because I always drank apple juice in the morning.  They told me that I smelled like apple juice so they never wanted to be on my team," Timmy said.
"He'd always drink apple juice and I didn't like the smell of apple juice," shrugged Evan.
The trio played together at the University of Detroit High School, but separated shortly after that.  After graduation, Evan and Matthew moved to Vermont to play for the EJHL's Green Mountain Glades. They managed to keep in touch and talk on a daily basis, something the three continue to do today, even though the only time all of them are together is for a few months over the summer.
When it comes to sharing the ice, the Moores have a certain brand of sibling telepathy.  It's something they themselves struggle to explain.
"It's weird," said Evan.  "Whenever I was playing with Matthew I'd always know where he was at.  I didn't even have to look, I just knew.  It's kind of the same thing with Timmy.  In practice I see him, I find myself giving him the puck and I really don't take a look to see where he's at.
"It's a weird thing.  It's hard to describe.  Obviously he's my teammate, but he's my brother.  It's kind of a little in between both I'd say.  I can't really pinpoint it, but it's nice having him out there for sure."
About the Contributor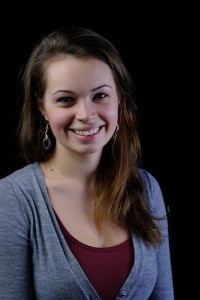 Haley Sawyer, Assistant Sports Editor
Haley is a junior communication major with a concentration in journalism.  She is involved in both print and broadcast journalism at the Academic Media...