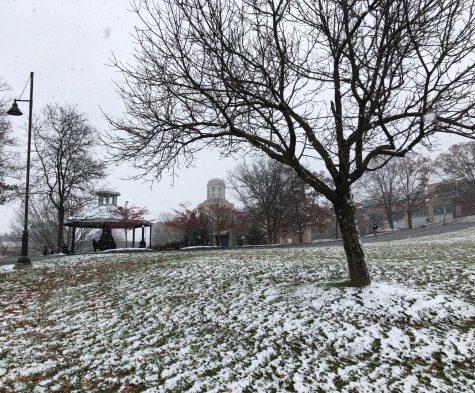 John Blinn, Assistant News Editor

December 3, 2018

Filed under News, RMU News, Top Stories
MOON TOWNSHIP -- Students at Robert Morris University may have seen an unusual sight on their way to and from classes as they passed the campsite of several brothers of Alpha Chi Rho, who were "Freezin' for a Reason." The campsite was set up Monday through Friday outside of the Nicholson Center. T...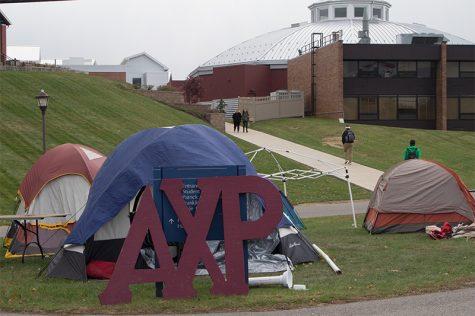 November 10, 2017

Filed under News, RMU News, Top Stories
"Freezing for a reason." That is the saying that is getting Alpha Chi Rho through the week. They have been camping outside the Nicholson Center for a special cause for its annual fundraiser in which members live in tents and get donations from passing students and faculty. As part of their philanthropy,...