Delta Phi Epsilon hosts Deepher Dude 2018
Garret Roberts, Arts and Entertainment Assistant Editor
December 10, 2018
MOON TOWNSHIP – Taking over the Student Recreation and Fitness Center on Wednesday, Delta Phi Epsilon hosted their annual Deepher Dude event. Benefiting the Cystic Fibrosis Foundation, the event is hosted to raise funds for the nonprofit organization and raise awareness about the disease in a fun and creative way.
"This is our sixth year doing this event on campus," said Meghan Pavlick, coordinator of philanthropy for the RMU Delta Phi Epsilon chapter. "One cool thing is that mostly all of the Delta Phi Epsilon chapters around the U.S. hold the Deepher Dude competitions and each create their own spin to the event."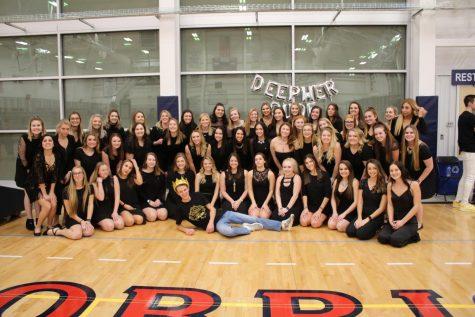 RMU's version of Deepher Dude this year was a male beauty pageant, putting various members of Greek Life against each other for the crown title of "Deepher Dude." The three different rounds are random question, question about cystic fibrosis and a talent portion, where each dude aims to impress the judges with their skills.
Jacob Savage, who performed an impressive dance routine to Michael Jackson's "Billie Jean" and Kendrick Lamar's "Humble," took the crown at the end of the night. While Savage was the judge's choice, the award of Crowd Favorite was given to Phi Delta Theta's Tyler Cuneo for raising the most money for the event.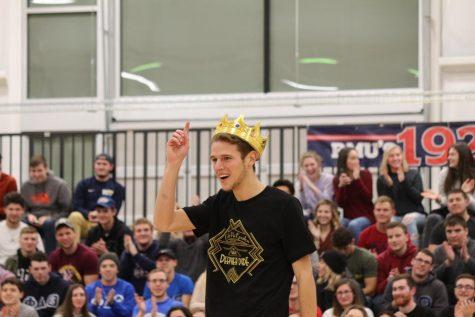 "An event like this allows us to involve not only Greek Life, but other organizations on campus to get involved," explained Pavlick. "It's a fun and exciting way for us to raise awareness, while including others in the RMU community as well."
The proceeds from the event went to the Cystic Fibrosis Foundation, a nonprofit dedicated to researching and finding a cure to the genetic disease. Cystic fibrosis causes a buildup of phlegm within the body, which targets organs such as the pancreas and lungs. While the condition is fairly rare, it affects up to 30,000 people across the United States.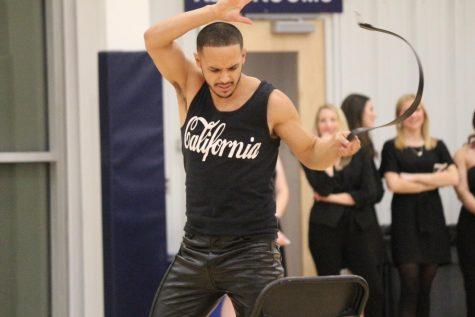 Some symptoms of the disease include wheezing, a persistent cough, infertility and can lead to other lung related diseases such as pneumonia or bronchitis. The disease is spread through genetics, afflicting children of two carriers. As the disease mutates, the carriers become harder to detect, leading to cases becoming more common.
"The Cystic Fibrosis Foundations receives no federal funding, so all of the money that we donate goes straight to them," Pavlick said about the organization. "CFF is only getting their money straight from monetary donations. We always have such a great turnout every year and are so thankful that the RMU community is so willing to help us reach our fundraising goals and support such a great cause."