Sewickley Light Up Night brings the holidays to the village
Garret Roberts, Arts and Entertainment Assistant Editor
December 1, 2018
SEWICKLEY – With sleigh bells ringing and Christmas growing near, the town of Sewickley prepared for the Christmas season with their annual Light Up Night on November 30. Offering live music, dance performances, ice carving and more, the village came to life last night with visitors from across the Pittsburgh area.
The festival took place on portions of Broad St. and Beaver St., focusing the festivities to the center of town. Lining the streets were multiple food tents and trucks, featuring iconic Pittsburgh names like Evil Swine BBQ, The Coop and the world famous Cousin's Maine Lobster. Lines for the trucks and tents stretched throughout the streets, with crowds excited to see what each exhibit had to offer.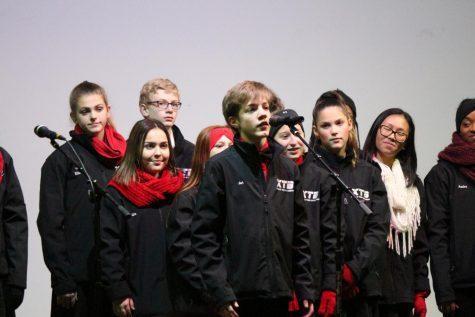 Enjoying food from vendors wasn't the only way people celebrated the season. Throughout the streets, local businesses remained open later than usual, offering a chance for newcomers to see what the town had to offer. From restaurants to specialty stores, each venue was filled to the brim with those excited to see what was inside.
At different areas in the village, stages were set up for local performers. Ranging from bands to local choirs, holiday music could be heard throughout the town. Each performer gave it their all, with many of the local schools performing their hearts out.

The Tull Family Theater hosted the West Point Ballet, who performed scenes from "The Nutcracker" to a standing room-only audience. The performance was led by Cynthia Castillo and Damien Martinez, who were formerly members of the National Ballet of Cuba. Bringing the iconic scenes from the holiday classic to life, the show dazzled both children and adults.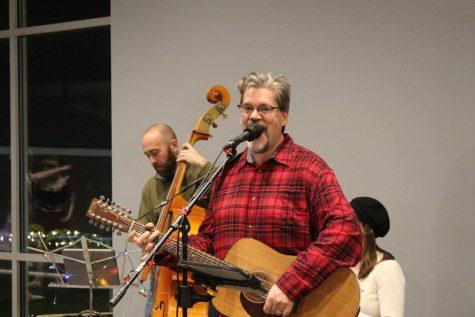 Between the ballet sequences, there were performances from "James Tobin & The Dewey Decimators." Performing America and holiday music, the band provided a sense of holiday spirit for those seeking an escape from the cold weather. Offering a sense of community, while providing plenty of entertainment, drew in large crowds to the theater.
"We're proving a place for the community to warm up as they walk around and visit all of the exhibitions," said Carolina Thor, Executive Director of the theater. "With everything else going on, they can come here to use the restrooms, warm up, enjoy the music and sit down for scenes of 'The Nutcracker.'"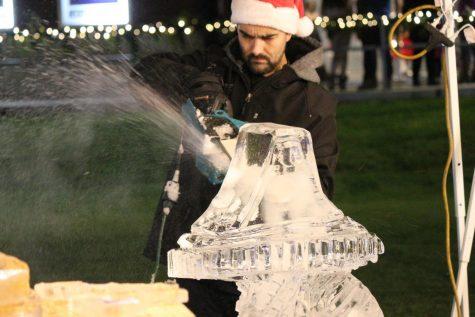 Outside of the theater, ice carvers competed to create the best ice sculpture of the night. The carvings were all intricate and unique, with the pieces including a reindeer, a penguin, and the iconic "Major Award" from the Christmas classic "A Christmas Story." To the side of the competition, audiences could vote on their favorite sculpture of the night.
Sewickley Light Up Night not only brought the community together, but showed that Pittsburgh is ready for Christmas.