When discussing famous and amazing female characters, it's almost impossible to not bring up the absolutely amazing Princess Leia Organa. Making her debut in the film "Star Wars: A New Hope," the moment Leia appeared on screen you knew she wasn't your ordinary princess–taking out a stormtrooper and facing the Dark Lord of the Sith, Darth Vader, with absolutely no fear before finally being captured by the Empire.
Leia was adopted by the Organa family of the planet Alderan, where she lived a life of comfort and luxury as opposed to her twin brother, Luke Skywalker. Even with a life of ease, Leia longed to see the galaxy freed from the tyranny of the Empire, and she was willing to give up everything to join that fight.
Leia was portrayed by the late Carrie Fisher who helped pioneer the way for strong female leads in pop culture, and she helped with creating the character of Leia. Her portrayal would help redefine what it meant to be a princess. Fisher stated that she felt the best way to make her character strong was to make her angry. Carrie Fisher was also an activist–speaking out on issues like mental health, addiction, LGBT rights and women's advocacy. She even helped out the next generation of actresses by offering advice to costars like Daisy Ridley on the set of "Star Wars: The Force Awakens."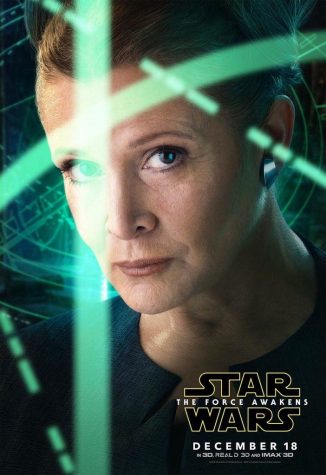 Throughout the "Star Wars" episodes, Leia accomplished many amazing feats: leading her own resistance from the Death Star, proving herself a formidable leader and tactician, resisting torture at the hands of the Empire and defeating the villainous Jabba the Hutt.
Story continues below advertisement
Leia is a dynamic and versatile character who demonstrates great kindness, incredible practicality and fierce resilience. Leia also shows extreme dedication to bettering the state of the Galaxy. For example, "Star Wars: Episode VII: The Force Awakens" finds her 30 years after she helped defeated the Empire. She did not step down to rest but continued as a General of the Resistance. She worked to keep the peace in the Galaxy for as long as she could.
The Legacy of Princess Leia would create new opportunities for leading women in the "Star Wars" series and in pop culture. Jyn Erso and Rey may never have existed if it wasn't for the astonishing job done by Carrie Fisher's amazing portrayal as Princess Leia. Kind, strong, intelligent, determined–these qualities are why Princess Leia was a must for the heroine spotlight.