Life After Littlefield: It all ends tonight.
After securing a .500 season last night with a 4-3 win over the Brewers, the Pirates have a chance tonight to make even more history as they go for win number 82.  Again, it would be the first time the feat will be done since 1992.
Basically take all excitement and significance of last nights win and multiply it by about 1,992.  That is how important this game is.  Nothing will ever undo or make people forget about the past 20 years, that is impossible.  But a victory tonight will ease the pain of drafting Bryan Bullington 1st overall, trading Aramis Ramirez for a bag of baseballs, and also it will ease the pain hearing the name Sid Bream.  And at this point that is all we can ask for, even though the Pirates are in a position to give us, and the entire city of Pittsburgh, so much more.
Buried beneath all of this is the fact that we have a chance to win game number 82 against the Milwaukee Brewers.  It doesn't honestly doesn't get much sweeter than that.  Being given the opportunity to lock up a winning season for the first time in 20 years against the team that has wiped the floor with you repeatedly over the past several years.  The same team that broke their 12-year consecutive losing season streak against us in 2005, the same team that creamed us 20-0 in 2010; how awesome would it be to give them a taste of their own medicine?
It all comes down to this and who better to hand the ball to than staff ace Francisco Liriano?  Going for his 16th win of the season, Liriano takes on Milwaukee's Wily Peralta at 8:10 PM and I will be shocked anything stands Frank The Tank's way to be honest. Finally when we go to bed tonight, there is a chance that we will be able to call the Pirates winners for the first time, in a long time.
About the Writer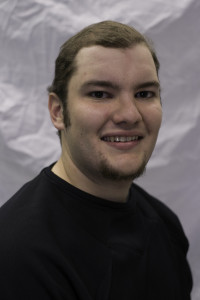 Jarrod Blumer, Contributor
A sophomore sports management major at Robert Morris University, Jarrod is a contributor for "The Sentry" as he created and currently runs a Pittsburgh...