Metal and Hip-Hop: The unlikely combination arising in the music industry
MOON TOWNSHIP — As a fan of metal, I can admit that the genre is pretty abrasive to first time listeners and those trying to dive into the genre. While other genres of music have similar styles and patterns to slowly introduce new listeners to their work, metal throws all of that out the window and rolls with it.
That's why the genre succeeded: it sounded different than the prevailing culture at the time. Pioneers in the industry like Black Sabbath, Motorhead, Iron Maiden and Judas Priest found success by breaking the mold with music and trying something new. While never the most popular genre, these metalheads found themselves with a constant stream of work for years to come.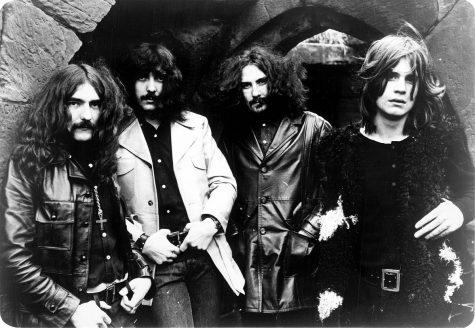 With the modern fascination with reliving the 80s, it's no surprise that music is seeing a similar change start to occur. The advent of the internet made it so anyone could publish and promote their work world wide, leading to an endless supply of similar tracks from SoundCloud rappers and Bob Dylan wannabes.
This era of music is flooded with artist wanting to make rap, hip-hop and soft rock hits and become the next top streamed artist on Spotify. As a result, having your voice be heard in a sea of noise can be hard. You have to provide something different. You have to be the next Black Sabbath, the next Judas Priest.
Fed up with being lost in the midnight sea, some artist decided to "ride the tiger" and incorporate traits of metal in their work. The easiest person to point to as a bridge for the metal and hip-hop worlds is Post Malone, especially when taking a hard look at 2019's "Hollywood is Bleeding."
While certainly not the first person to use the style, Post's influences from the scene bands, nu metal musicians and metal-core artists of the early 2000s are often worn on his sleeve. The grunge style crept into his clothing and music, creating a different and unique sound that stands out from the traditional hip-hop and rap styles seen across the charts.
"Hollywood is Bleeding" also featured a clear influence from metal with the Prince of Darkness himself: Ozzy Osbourne. If an artist needed a glowing testimonial to use metal elements, this was it. "Take What You Want" features metal wails from Osbourne and even a guitar solo, but still offers the traditional hip-hop beats and stylistic singing of the genre to make something wonderful.
Post isn't the only artist to take this style and run with it in the last year. Aside from Joji's clear lo-fi hip-hop influence on "Nectar," some elements of the metal genre show themselves on "Run." Featuring a solid solo and guitar work, the song contrast from a lot of the album's mellow vibes and sets itself apart from the rest of his work.
Some metal artists are also using the new style, finding their own groove to set themselves apart as well. Original God's "All Men are Evil" certainly has songs that fit in the hard rock and metal core genres, but also incorporates elements of hip-hop throughout the majority of the tracks. For every "All I Ever Wanted" and "Feed Me More Lies" metal growls and intense guitar, there's and equal hip-hop beat in "Death Stranding" and "Pretty Boy at the Crossroads."
This new genre is continuing to grow each day, spiraling across the charts to create a new alternative sound for listeners to enjoy. Metal will always be around and hip-hop certainly has staying power on the charts, but those looking to combine their love of the two genres and hear something different have a new and interesting sound to enjoy.