Review: Big Sean's "Detroit 2"
After a three year hiatus, rapper Big Sean is back, ascending high on top of the rap game with his newest album, "Detroit 2."
His last studio album, "I Decided," came in February of 2017, debuting at number one on the Billboard 200. Sean also collaborated with producer Metro Boomin on "Double or Nothing" later in 2017.
Big Sean, born Sean Michael Leonard Anderson, confessed he had not felt like himself and lost the passion for music over the past few years, during a conversation with former rapper and hip hop critic, Joe Budden. He would later say, "I was thinking it was the passion for music but then when I would go in there and work on music I realized that I still had the passion for that, I just didn't have passion for life anymore."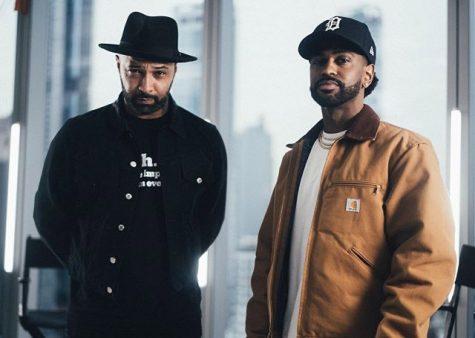 Burdened with the pressures of the rap industry and life, Big Sean finally released the long-awaited sequel to his critically acclaimed mixtape Detroit, which was released in 2012.
Sean comes back in big way on this 21-track project with a star-studded feature list that includes Eminem, the late Nipsey Hussle, Lil Wayne, and Post Malone just to name a few.
The album shares many similarities with his aforementioned mixtape "Detroit" and features narrations from comedian Dave Chappelle and musicians Erykah Badu and Stevie Wonder discussing the influence of the city and music. Sean also collaborated with Common, Young Jeezy, and Snoop Dogg to share similar versions of their experiences on his 2012 mixtape.
Big Sean's fifth studio album opens with the song "Why Would I Stop?" which showcases his mindset that he will never give up his place in hip hop and that his break from music was just temporary, despite the fact Sean has often been overshadowed by other hip-hop artists like Drake, J. Cole, and Kendrick Lamar.
On the following two tracks, "Lucky Me" and "Deep Reverance" featuring Nipsey Hussle, Big Sean raps about the pressures he has faced throughout his career. In the latter track, the MC states, "I got pressure on me seven days a week, it's game seven on me," portraying what he is facing in his life including thoughts of suicide. Nipsey provides an impactful verse speaking on his own personal struggles and gang violence. The production on both of these songs allows the artists to move swiftly with the beats and drop some thought-provoking, relatable bars.
Throughout the album, there is an apparent theme of overcoming struggles and displaying how Big Sean has come out from the other side on top of things. This is depicted on songs such as "Harder than my Demons," "Respect It" featuring Young Thug and Hit-Boy, and "Full Circle" featuring Key Wane and Diddy. Sean takes listeners through how his work ethic has led him to his current state and that he deserves more respect. On "Full Circle" the beat has an emotional feeling to it that helps portray how he has humbled himself even through fame. One of his strongest lines on the project is, "Full circle like listenin' to Big to growing up calling you Big." Sean emphasizes how The Notorious B.I.G was a big influence on his career, including inspiring his name.
Similarities from his previous projects include some collaborations with Jhené Aiko. These two show off a powerful chemistry on "Body Language" which also features Ty Dolla $ign. The track "Time In" has the two under the name Twenty88, which is the name used when they released an album under the same title. On both tracks, the currently on-again and off-again couple work their smooth vocals over laid-back beats demonstrating their romantic affection for each other.
One of the deepest and most important tracks on the project is "Guard Your Heart" featuring Anderson.Paak, Earlly Mac, and Wale. Each artist touches base with issues within their personal life as well as in society, including the injustices that have been served to the black community. Wale mentions the recent rioting and protests regarding the deaths of Eric Garner, Breonna Taylor, and George Floyd as he brings to light the oppression people of color face. Big Sean reaches into the sensitive side of the listener on this track of the album to illuminate racism in the United States.
Big Sean also appeals to the Detroit community with the song "Friday Night Cypher" which encompasses eleven Detroit MC's including Sean, Tee Grizzley, Royce Da 5'9", and Eminem. The nearly ten-minute track allows each artist to showcase their skill and flows across it, with switches beats but is mainly focused around a "Grindin" by Clipse sample. Eminem holds the longest verse on the track where he boasts that he continues to be one of the top rappers in the game.
The album is complemented by other flashy songs with up-beat instrumentals including "ZTFO," "Lithuania" featuring Travis Scott, "The Baddest" produced by legendary producer No I.D, and "Don Life," which features Lil Wayne as they flow over a sampled version of Michael Jackson's "Human Nature."
Detroit 2 as a whole has very minimal weak spots. Big Sean shows his versatility as he illustrates his ever-apparent swagger as well as his sensitive side. His smooth voice allows for his bars to be clearly understood over each track. He exhibits his ability to rap at impressive speeds without mumbling or stumbling over his words and slows things down at times to reach the emotional side of listeners.