Review: Bohemian Rhapsody (Mild Spoilers)
A profound story about triumph and tragedy.
The long awaited film "Bohemian Rhapsody" has just been released to theaters and is already gaining a lot of positive attention. Many were skeptical of how the film would be able to capture the sheer essence of musical genius Freddie Mercury and the groundbreaking band, Queen. However, the film has exceeded all expectations.
"Bohemian Rhapsody" follows Queen band members Freddie Mercury (played by Rami Malek), Brian May (Gwilym Lee), Roger Taylor (Ben Hardy) and John Deacon (Joesph Mazzello) as they strive to make it as a big rock band with a fresh new sound. The film starts at the very beginning, showing how they all met and the formation of the band. The movie then follows their struggle to find a style that was like no other band at the time.
"Bohemian Rhapsody" was not afraid to show the personal struggles each band member faced when dealing with the demands that went along with their success. Freddie Mercury's personal struggles with his sexuality and his inner demons were at the forefront of the story. As Freddie became more and more famous, his self-conflicts caused many issues within the band.
"Bohemian Rhapsody" was very blunt in displaying just how much the band members bickered about certain creative decisions. As time goes on, success starts to change Freddie, causing him to lose the people close to him. His spiral out of control causes him to make many mistakes that he regrets later in life. After he realizes his faults, he corrects his mistakes just in time for one emotional final performance.
The film displayed the sometimes ugly journey to triumph in the music industry; however, many people believe that the film displayed a sanitized version of Freddie's life. The movie itself seemed to gloss over his drug addiction, his relationship with Jim Hutton and his mysterious personal life.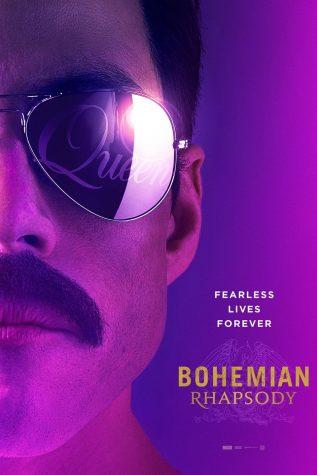 Rami Malek was a brilliant choice to play Freddie Mercury. He was able to capture Mercury's flamboyant stage presence, determination and creative drive. Despite capturing his powerful stage persona, Malek didn't really portray the shy and reserved man he truly was. Gwilym Lee was the perfect choice to play Queen's lead guitarist, Brain May–they looked so similar that it was hard to believe it wasn't May himself playing the role. Ben Hardy and Joesph Mazzello both captured the personalities of Roger Taylor and John Deacon perfectly. Hardy displayed Taylor's stubborn personality that always seemed to butt heads with Mercury. Mazzello depicted Deacon's reserved and somewhat reclusive character brilliantly.
The acting wasn't the only powerful element that made this film truly unique. There was a lot of technical aspects that made the film special. Throughout the film, the audience truly got to experience the world through Mercury's eyes with many shots shown through the reflection of his famous aviator sunglasses. As Freddie started to struggle with losing the love of his life, Mary Austin, the previous shot of him looking up at her window that was once filled with warm lighting was filled with red lighting and dark tones to show the darkening of his mental state.
During the final "Live Aid" performance, the camera zoomed out to show the entire stadium with actual footage of Mercury at that concert on the jumbo-trons. The crowd singing during the "Live Aid" concert was recreated from thousands of fans who submitted their own voices to be used during the concert, which made this film version of that final concert more emotional and realistic.
This film truly captured the impact Queen had not just on the music industry but on the world. As the film drew to a close, it left the audience with an emotional mix of nostalgia and sadness knowing the ultimate fate of Mercury just a few short years later. The mix of artistic shots, spot on acting and attention to detail truly made "Bohemian Rhapsody" an outstanding film.
Despite glossing over some serious topics in Mercury's life, the film did a tremendous job of providing some insight into the personal struggles each band member faced when dealing with the success they never imagined they would achieve. After watching the film in its entirety, I recommend it to anyone who is a fan of Queen, classic rock music or simply loves a profound story that shows the tragedy and sacrifice that often comes with triumph.
About the Writer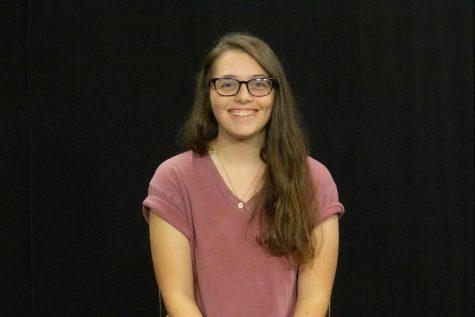 Sarah Gabany, Contributor
Sarah Gabany is a sophomore TV/Digital Cinematography major from Irwin, PA. She has written for the Arts & Entertainment section for two years. Outside...