RMU announces esports team
RMU has announced that an esports team will become an official club sport on campus this fall. This allows the university to enter the world of competitive gaming, so students with gaming skills can represent their school in tournaments in the digital world.
"Our new esports leadership group will be meeting early on in the semester to determine qualifications based on the specific game," said Dr. Armand Buzzelli, the team's adviser. "Like all club sport participants, gamers will have minimum academic requirements for credits and cumulative GPA. My vision would be that there would be no 'cuts,' but players would be placed on to tiers of teams based on their ability level."
With the growing popularity of the esports genre, many colleges are creating teams to participate in competitions similar to other club sports. The "RMU eSports Team" will be the official representative of the university in this competitive scene.
However, this isn't the university's first experience with esports. The Colonial Overwatch Club, a competitive gaming club, already has some experience in the competitive digital world. Taking part in the Tespa collegiate series of tournaments, the club is certainly no stranger to competition.
"[The team] will open up more opportunities for us to go out to different tournaments," said Tyler Coates, President of the Colonial Overwatch Club. "We can register for different tournaments online, expand what players are good at and expand our horizon."
By making the team an official club sport, the RMU eSports Team will be able to leverage University resources to extend their reach in the competitive scene.
"I believe this change to becoming one unified club sport team will help legitimize and bring additional attention to eSports on our campus," Buzzelli said. "We will look within our department for some creative ways to better market the team. Also, there are some professional organizations such as the National Intramural and Recreational Sports Association (NIRSA) and National Association of Collegiate Esports (NACE) that will provide us with more opportunities for competition."
With the focus shifting to a competitive club team, the Colonial Overwatch Club will be a good way for interested players to get noticed; however, the club remains available for new or experienced players looking for a more relaxed experience–a way for video gamers to connect and build community.
"We are going to keep the club open for the casual players," Coates said. "We understand that transitioning into a club sport that it is taking on a more serious tone. We don't want to discourage new people from joining because some players who just started playing can become a 'wiz' in a few months."
While there is currently no coach for the esports team, Buzzelli hopes to find one in the near future.
"Our thought is to potentially bring in a coach to lead the team in multiple games," Buzzelli said. "That individual will likely have extensive playing and coaching experience in esports."
About the Writer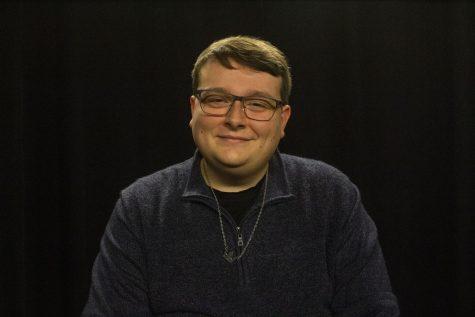 Garret Roberts, Editor in Chief
Garret Roberts is a Journalism Major with a double minor in Documentary Studies and Photography. He is in his senior year at Robert Morris. Garret has...