NHL '19 tournament showcases skills of Business Of Esports class
Scott McDanel, Assistant Arts and Entertainment Editor
April 26, 2019
MOON TOWNSHIP – The recently established Business Of Esports course at Robert Morris University hosted a "NHL '19" tournament on April 22.
This tournament was not only for virtual hockey fun, but was also a class project that challenged students taking the experimental class to apply their knowledge to a real world event.
"To start with, it was essentially a homework assignment," said Robert Nicholson, organizer of the "NHL '19" tournament and a student in the esports class. "Over several weeks, and on a private Discord server, we basically fleshed out what the tournament was going to be."
David Synowka, department head of sports management, also shared his thought process behind the project.
"As one of the class requirements, we broke the class into two groups, for two events," said Synoka. "One was a registration day, which was open to students two weeks ago. The game played was 'Fortnite.' The second event was another group event, the game being 'NHL '19.' We built off of the success of the first day."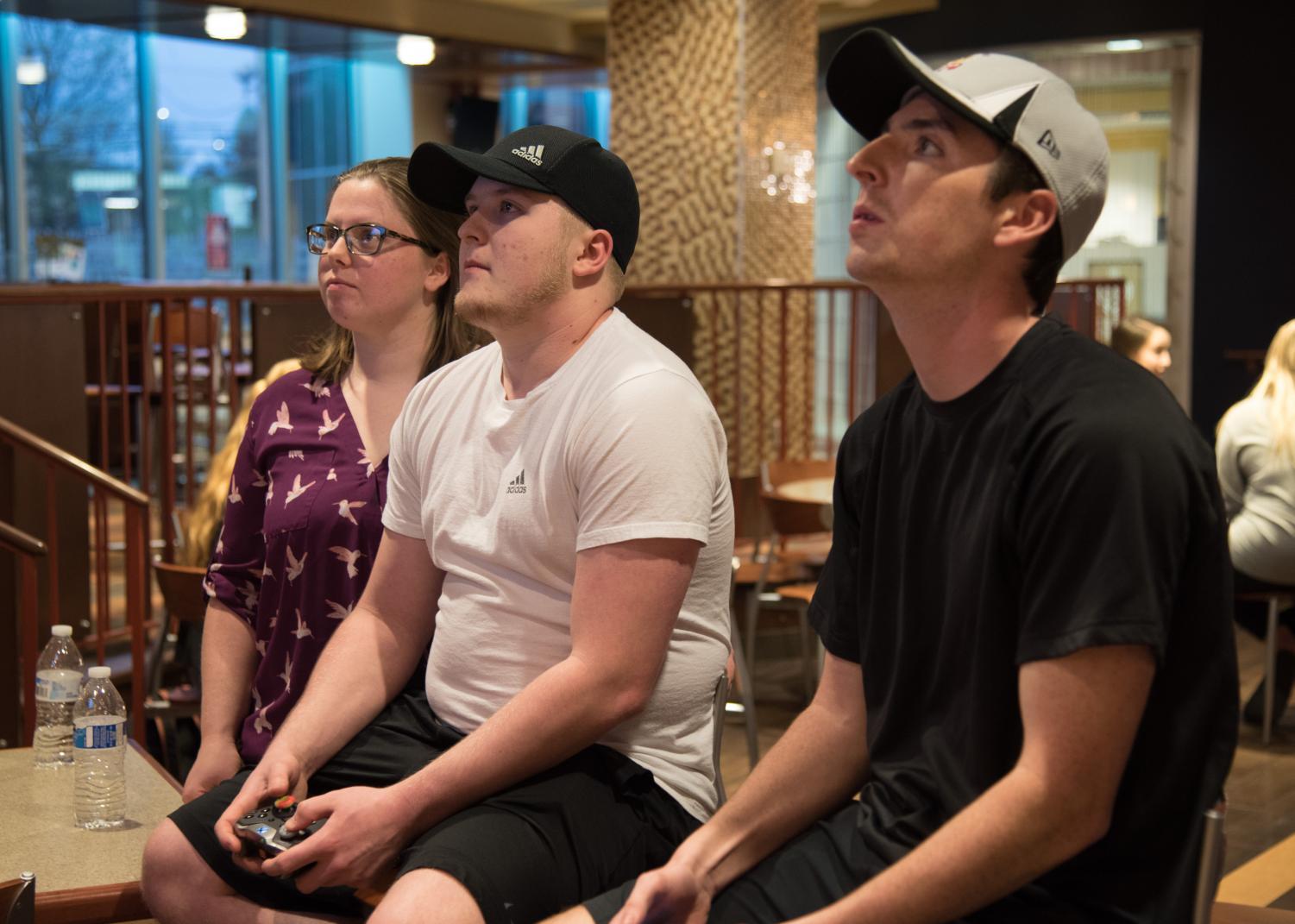 Don Marinelli, an employee of Inven Global, helps teach the esports class with Synowka. His experience in the esports industry brings valuable lessons to the class and helped with the planning of the tournament.
"This tournament was like a canary in the coal mine to find out how much interest was in a tournament like this," said Marinelli. "It shows how creative the students are. They did the tech, brought the machines, they got everything working. It was like a win-win-win situation."
"The students showed their great management skills," said Synowka. "They had a focus. They raised 150 cans for the student food bank on campus. It became more than a competition, it was an entertainment spectacle."
"We gained a lot of esports-centric experience," said Nicholson. "Securing the number of systems required, regulating rules not just in-game but outside the game as well."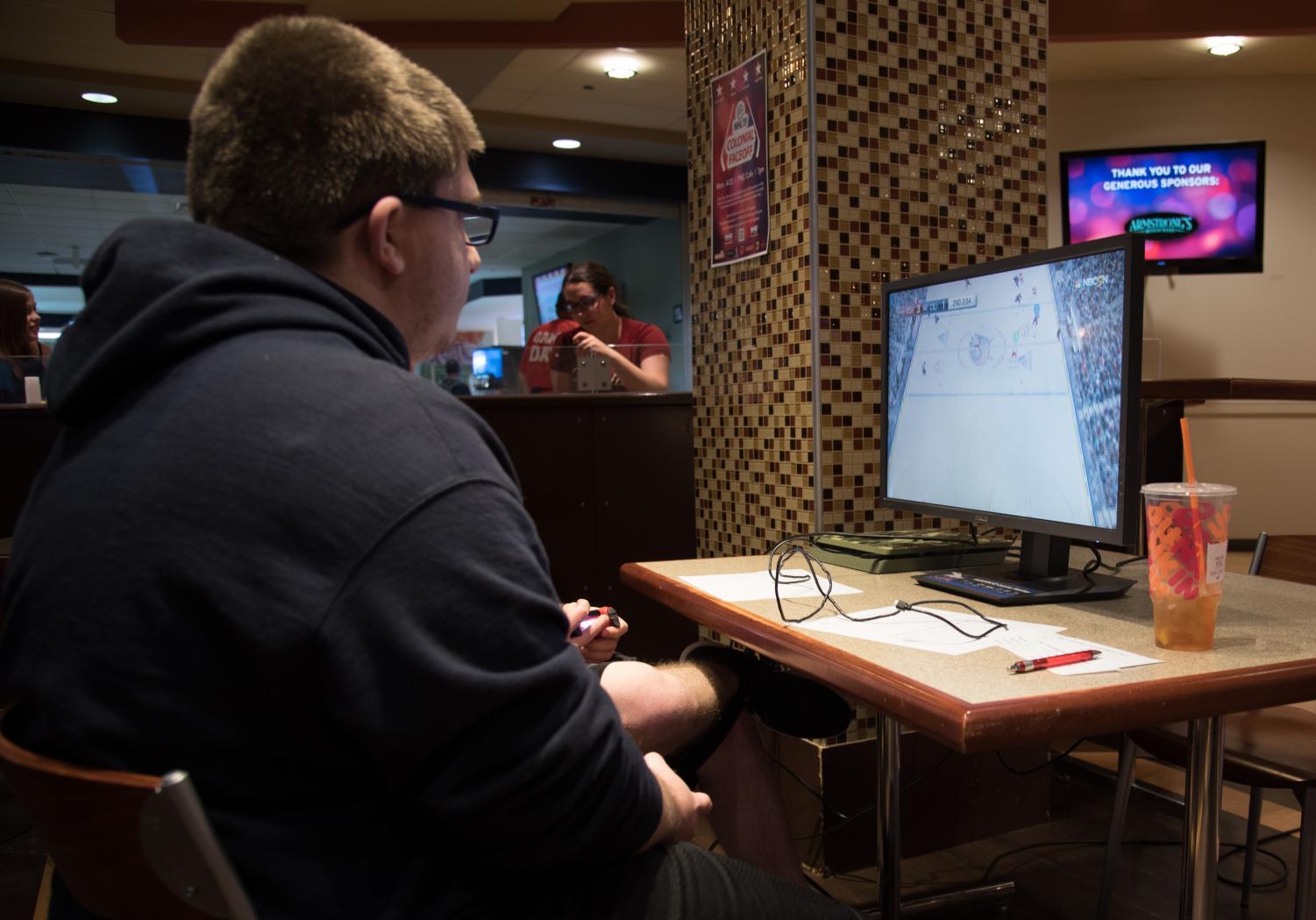 Eighteen students registered to play in the tournament, bringing friends and significant others to join the audience. Additionally, diners in the PNC Café were able to watch the action unfold.
Students in the esports management class were responsible for booking companies to sponsor the event. Those sponsors would provide gift baskets for raffles and other amenities.
"Students went out and got sponsors for raffle prizes," said Synowka. "They were very aggressive with securing sponsorships and we were very pleased with what they did."
"Alexander Gagnon and Bethany Wallace were two committee heads who took an extensive lead in securing sponsorships for the event," said Nicholson. "They went out to meet with local businesses in person and asked nicely."
Sponsors for the event included Starbucks, Eat n' Park, Arby's, Armstrong's, Kentucky Fried Chicken, Pizza Hut, Sheetz and Kip's Homemade Ice Cream.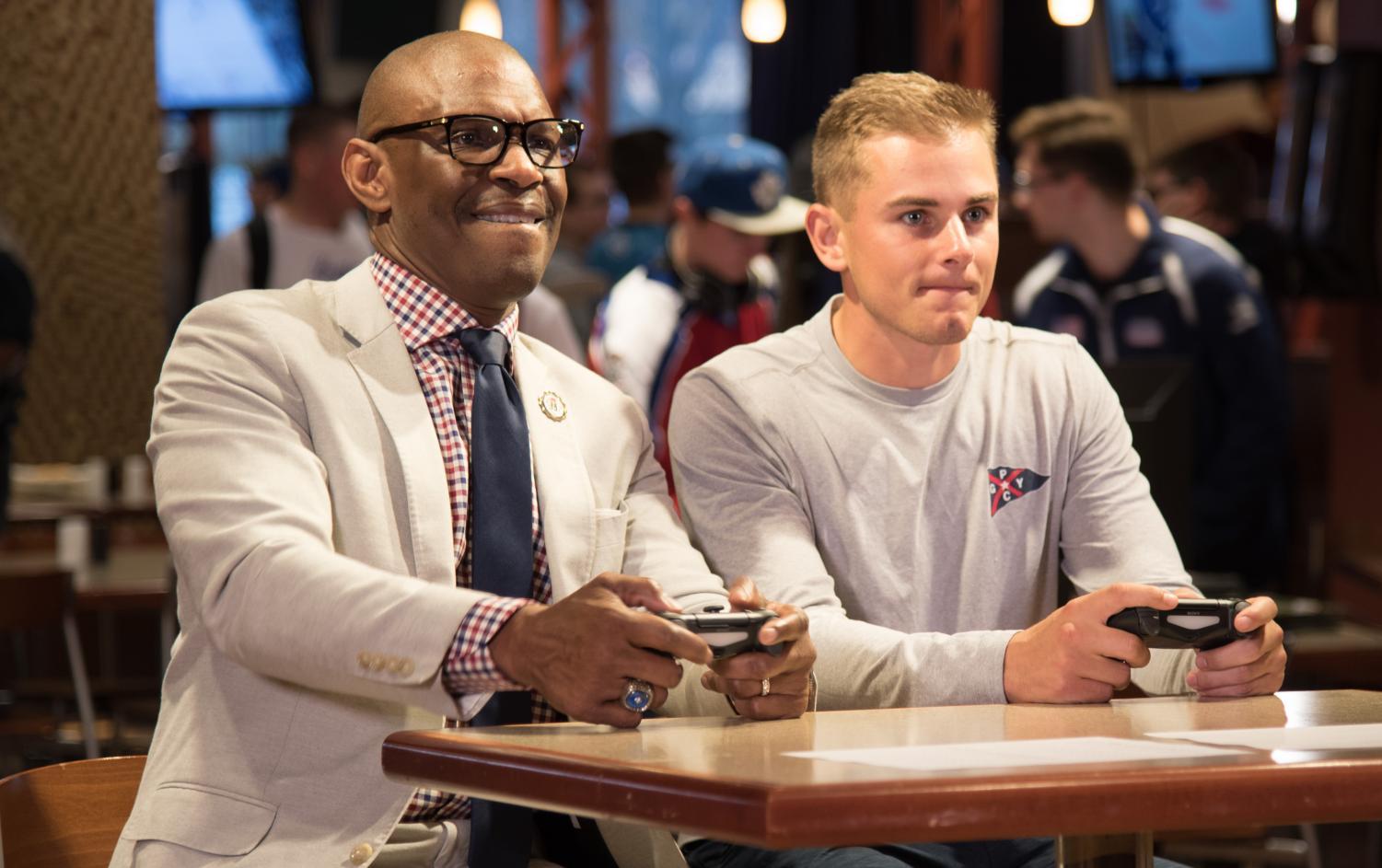 Securing valuable prizes for the student body was not the only gesture of good faith. Robert Morris University President Chris Howard also made an appearance at the tournament.
"The esports scene here is phenomenal," said Howard. "It's the beginning of a real wave and we are very excited about it. I believe RMU can be a leader in esports and the business of esports."
Marinelli agrees with Howard, saying, "I believe Robert Morris will lead the charge regionally with esports."
"Having university support is kinda paramount for an esports program to thrive," said Nicholson. "Having the president come support it shows really good promise for esports."
"I think Howard is very interested in moving this ahead," said Synowka. "Hopefully in a few months we'll have more information to provide people."
Synowka and Marinelli stated that they are happy with the class's work and both hope there will be future events.