RMU to host Drag Brunch for charity
Garret Roberts, Assistant Arts and Entertainment Editor
February 2, 2019
MOON TOWNSHIP — In an effort to raise awareness for LGBT+ issues, the Robert Morris Resident Housing Association will be hosting a Drag Brunch at the PNC Cafe on Sunday, Feb. 3. Featuring drag stars from around the Pittsburgh area, the brunch will feature a show and raffles that benefit a local charity.
While RHA has hosted countless charity events in the past, a drag brunch is a new concept for the organization. Calling upon local drag stars such as "Bambi," the lunch will bring an entertaining experience while helping raise awareness for homeless members of the LGBT+ community. Even though it is new to RMU, the idea comes from other venues, such as the Hard Rock Cafe, who have hosted similar events.
"It's a common thing around Pittsburgh," Lauren McCarthy, an area coordinator for the Office of Residence Life, said. "It's just a brunch and drag queens perform throughout the brunch. Hard Rock is a place that does it — where they perform, and it's really entertaining. That's kind of the premise of it, but we are also adding in our raffle component as well."
Pre-registration for the event looks promising with over 150 people showing interest in attending. While the first 100 to register will get free entry, additional attendees are asked to make a donation in support of the charity.
"The registration cap was at 100 free," Jessica Bauer, president of the RHA, said. "Within the first couple of days, he (Dillan Gaydos, a Lead Community Advisor for the Office of Resident Life) had 30 to 50, and he was really pumped about it. The last I spoke to him he said we had gone over 100, and people were asking if they could still get in."
The brunch will benefit the Proud Haven charity, which helps LGBT+ people experiencing homelessness in the Pittsburgh area. Offering a secure shelter for those suffering from unstable housing and living conditions, the charity is active in areas around RMU.
According to the Proud Haven 2016 Annual Report, they were able to raise $20,842 in income throughout the year. They then were able to give back to their community, making sure that those who needed them had coats throughout the winter and a variety of hygiene products necessary for youths in need.
"There are other organizations that focus on this community itself," Gaydos said. "Delta and the Central Outreach Center are already well established. But a lot of those other organizations are well known in the community and have government outreach programs. This one is more small scale; they don't have the numbers that other outreach programs have. But the quality of the programs are really worthwhile."
About the Writer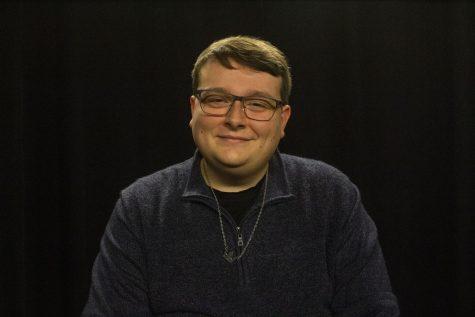 Garret Roberts, Editor in Chief
Garret Roberts is a Journalism Major with a double minor in Documentary Studies and Photography. He is in his senior year at Robert Morris. Garret has...