Scote's G.O.A.T.S. – The Toy Dolls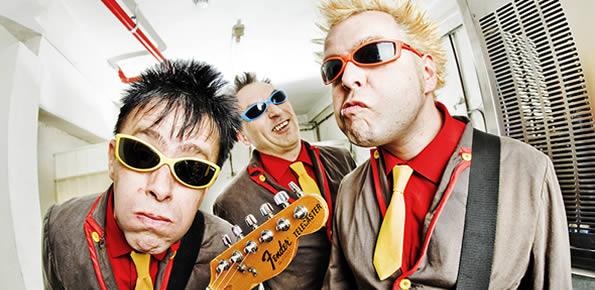 Scott McDanel, Assistant Arts and Entertainment Editor
October 2, 2019
As a genre of music, punk songs usually are about going against an established system or empowering the listener. Famous and more familiar punk groups like Green Day and Sex Pistols follow a trend of rebellion, edgy lyrics and being a staple of teenage angst.
However, not every punk band is cut from the same cloth. The Toy Dolls are a punk band that throws established punk tropes out the window, instead bringing something unique to the genre. With an emphasis on fun lyrics and high energy music, they have a fantastic stage presence and sound.
The group started all the way back in 1962 as a punk quartet. After the departure of their original lead singer Pete "Zulu" Robson, lead guitarist Michael "Olga" Algar became the band's permanent lead singer. Since then, The Toy Dolls operated as a trio.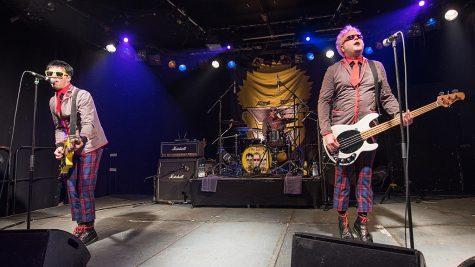 The group's current lineup consists of Olga on vocals and guitar, Tom "Tommy Goober" Blyth on bass and backup vocals and Duncan "The Mr. Amazing Duncan" Redmonds on drums.
The group's discography covers a wide variety of music types, including original songs, covers and parodies. Some of their covers even include classical arrangements like "Sabre Dance" and "El Cumbanchero." I hope to give you an insight into not only the group's unique style of punk, but also why they are worth a spot in your playlist.
"Knickers Off in Mykonos," a song off their new album "Episode XIII," opens with a high speed guitar riff that makes way for heavy drumming by The Mr. Amazing Duncan. This exchange then leads to some lyrics by Olga that are so good-nasty they give me goosebumps.
The way Olga sings is like he is mocking whomever is listening. This is one of my favorite aspects of The Toy Dolls, as it makes them an absolute joy to listen to. "Knickers Off in Mykonos" features their signature energy and sickly-sweet guitar work and has become one of my favorite songs by the group despite its short time out.
Speaking of guitar work, next I would like to move on to another interesting genre the group, or specifically Olga, has done. The band released an acoustic album, titled "Olgacoustic," featuring the titular lead guitarist Olga doing covers of the group's songs as well as his own original songs on guitar.
ONe of the standout songs from the album, "My Wife's a Psychopath," is about how the singer met his wife and their ridiculous marriage disputes. The song instantly grabs you with a catchy guitar hook that does not want to let go. The hook is abruptly broken up by Olga's mockingly sweet singing. The song is unlike any acoustic song like you've ever heard and at the absolute worst it is worth a good chuckle.
The last song I will be covering is the group's cover of Ricky Martin's "Livin La Vida Loca." While initially released as a single, "Livin La Vida Loca" can now only be accessed on streaming platforms from their "We're Mad!" anthology album.
In lieu of trumpets, the opening is played on one of the most fun instruments around: the kazoo. The "Shrek 2" mega-hit is transformed from a Latin-American heartthrob to a mosh pit-worthy headbanger. The song, like all The Toy Dolls songs, features "Annoying Orange" (or should I say "Annoying Olga?") like singing from all three members. The way The Toy Dolls transform this song is amazing and definitely worth a listen.
Overall, The Toy Dolls are a fantastic group to listen to if you are tired of the repetitive themes of traditional punk groups or looking for a fun group to listen to.