Sigma Kappa host Ultra Violet Event for charity
Garret Roberts, Arts and Entertainment Assistant Editor
October 28, 2018
MOON TOWNSHIP — Sigma Kappa hosted their Ultra Violet Event on Saturday, October 27. Offering food, raffle baskets and face painting, the sorority was able to surpass their goal of $500, achieving a total of $614.
"All of the proceeds will go to the Sigma Kappa's PULSE fund," said Cassidy Soboslay, Vice President of Philanthropic Service. "This goes to sisters in need, academic scholarships and then our philanthropy."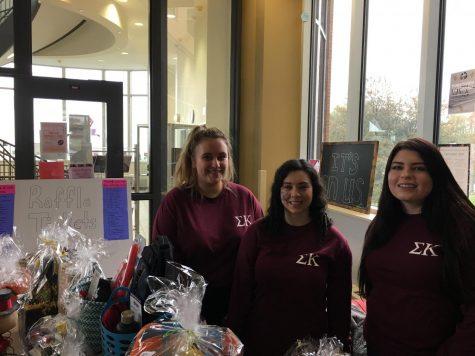 PULSE is an organization run by Sigma Kappa which aims to help the needs of its Sorority and current members. PULSE is an acronym for: Philanthropic Initiatives, Unrestricted Gifts, Leadership Development, Sisters in Need and Education. The PULSE fund has given nearly $980,000 to its members nationwide.
The event was hosted in the Nicholson Center, as rain prevented it from occurring outside. More attractions were planned, such as outdoor games and two additional food trucks, but the change in weather and venue forced a change in plans. Despite the setbacks, attendance was still impressive at the Ultra Violet Event.
"Two of our food trucks pulled out, which was unfortunate," said Soboslay. "Evil Swine is still here, though, which is really great. People are still showing up, so we are able to work with what we got."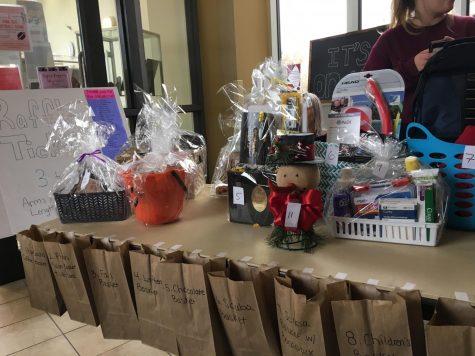 For the members of Sigma Kappa, being a member of RMU's Greek Life is more than just an extra curricular to add to a resume. Rather, the Sigma Kappa organization has become an important part of each members lifestyle. Changing their lives for the better, each member is proud to be a part of the organization.
"It means so much to me," said Olivia Zizak, Vice President of Scholarship. "I'm very passionate about Sigma Kappa. I've learned a lot about myself. I've gained so much more confidence in myself in leadership positions. I love all my sisters in the sisterhood so much."
Soboslay shared a similar sentiment, adding that the sisterhood can be valuable in other emotional ways as well. "Sigma Kappa has changed my life. I came in as a scared freshman, and now I have a leadership position, and sisters that are my support system. It's something that I love."