Somma's Soundbites (2/27/20)
Featuring Tame Impala, Grimes, Beach Bunny and Justin Bieber
Welcome to Somma's Soundbites, a biweekly column that will talk about new music releases every two weeks. This will examine some new albums that you should listen to, albums you should avoid, and great singles or songs released recently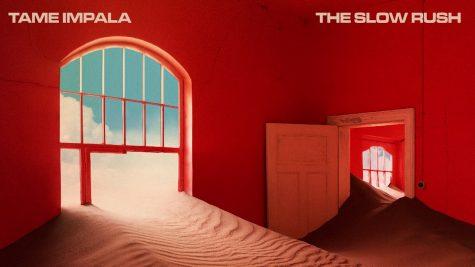 "The Slow Rush" is the fourth album from the Australian psych-rock band Tame Impala, led by Kevin Parker. Though the group has always had a following, their last record, "Currents", made Tame Impala one of the most exciting and respected alternative music bands in the current landscape. Five years later, "The Slow Rush" both follows up on what the band did on "Currents", while also taking them into a new sound and direction. The album is, ironically enough, slower than much of anything on "Currents", though it is no less grand in scale. "Posthumous Forgiveness" is a perfect example of this, as Parker delivers powerful lyrics about his late father that builds up slowly into a grand explosion of synth lines and drums. Interestingly, a lot of the album has a hopeful and bouncy feel to a lot of the instrumentals, such as on the songs "Instant Destiny", "Breathe Deeper", and "Lost In Yesterday". Others feature a lot of open space and drone-like passages, like on the song "On Track". Personally, I found the ending of the record very mediocre when compared to the rest of the project, as the tracks "Is It True", "It Might Be Time" and "Glimmer" either feel too different from the rest of the album to really work well or don't do enough to separate themselves from the rest. Overall though, I really loved a lot of what Tame Impala did on "The Slow Rush", even if it changes a lot of what I loved so much from their last album.
Favorite Tracks: Breath Deeper, Posthumous Forgiveness, On Track
Rating: 7/10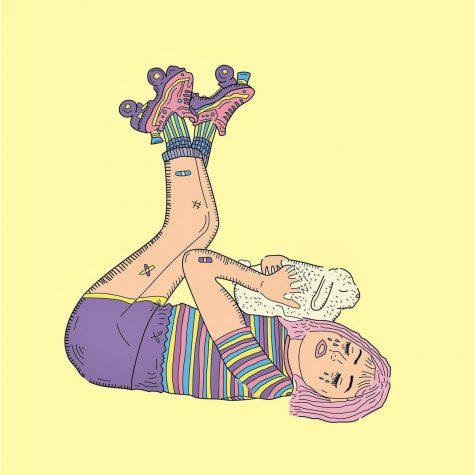 Beach Bunny, an indie rock/pop outfit, released their debut LP, "Honeymoon" and it was met with a good amount of praise from a lot of people. Though rock is nowhere close to a genre that I follow super closely, I really enjoyed what Beach Bunny brought to the table on this project. Nearly every song on the album brings an infectious energy and places a ton of emphasis on very catchy and simple songwriting. This is evident from the get-go, as the first track, "Promises", is a great blueprint as to what is so exciting about the band. Though the backing instrumentation is not anything groundbreaking, it pairs very well with the vocals of singer Lili Trifilio, while the chorus of this song is so easy to get stuck in your head. The next song, "Cuffing Season" is such a perfect follow-up, that it almost feels that the two songs should be put together. Though Beach Bunny is at their best in an up-tempo style, there are a few songs that attempt to slow things down and push Trifilio's lyricism to the forefront, to mixed results. I love the song "Rearview", that begins as a slow acoustic ballad that builds into a giant explosion of emotion and instrumentation at the end. But tracks like "April", "Colorblind", and "Racetrack" suffer immensely as they never build up too much of anything. What is there, is unfortunately bland and forgettable. Luckily, everything else on the project is much more in tune with the usual style of the band, such as "Ms. California" and "Cloud 9". Though some songs do get stale, the large majority is catchy, high-energy, and relatable.
Favorite Tracks: Rearview, Promises, Cuffing Season
Rating: 7/10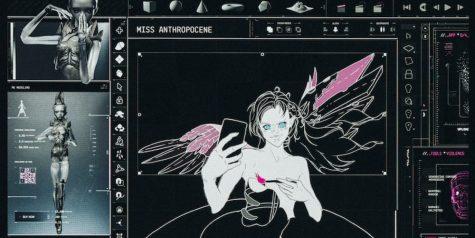 Though she might be overshadowed by her well-known husband, Elon Musk, at times, Grimes has made some of the most forward-thinking and interesting music to reach a mainstream audience over the past decade. Her new record, "Miss Anthropocene" is no different, and it features some of Grimes' best material of her career. Though "Art Pop" would be the genre closest to what is on this album, it takes influences from electronic music, metal, rock, and even hip-hop to create an atmosphere that feels dystopian and apocalyptic, yet beautiful and awe-inspiring at the same time. The opener, "So Heavy I Fell Through The Earth", is a spacy track that sets the tone of the album very nicely. It feels as if the Earth has gone through some sort of major event that has left it in a decimated state, and this darkness is followed up on the next track, "Darkseid", though I honestly do not care for the heavily autotuned rap verses on the track, though the baseline on the song is awesome. "New Gods" is much in the same style as the opener, though Grimes' voice feels heavenly as if she is one of the gods mentioned in the title. "Before the fever" finishes up the storyline of the project, and its washed-out finale is an ode to what little is left of the Earth after whatever incident happened earlier. There are also much more conventional and unconnected tracks throughout, which ended up being a lot of my favorites. "Delete Forever" features a perfectly normal acoustic guitar, which on this record, feels almost completely out of place, though the song itself is a quite beautiful ballad. The track "IDORU" features sounds of nature, bright and shimmery instrumentals and angelic singing from Grimes, that never gets stale despite its over seven-minute run-time. The rest of this record though comes when Grimes goes all out both vocally and in terms of instrumentals. "4ÆM" begins with Grimes humming softly over a tribal-sounding beat that transforms into an electric and eclectic burst, that somehow manages to have a catchy hook despite how fast-paced it becomes. But the metal-inspired "We Appreciate Power" featuring HANA takes the cake as one of the best songs Grimes has ever released. With heavy, brooding guitars setting the tone, background screams, and some terrifying lyrics, Grimes manages to put together a wonderfully beautiful, catchy, and unflinching banger. Though a few songs failed to reach their full potential, Grimes' "Miss Anthropocene" is easily the best album I listened to over the past two weeks.
Favorite Tracks: We Appreciate Power, 4ÆM, IDORU
Rating: 9/10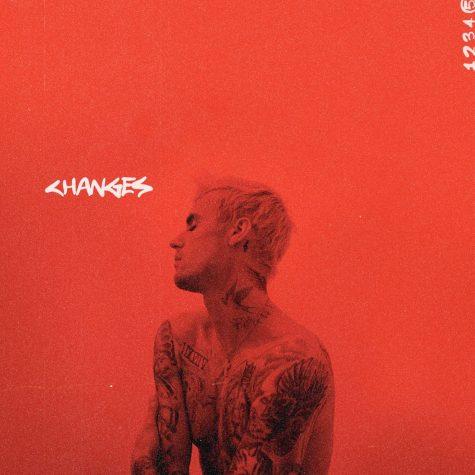 Once (and maybe still is) the world's most hated man, Justin Bieber made his return to music with his most recent project, "Changes". The title is quite apt, as the pop star delves into R&B singing and Hip-Hop beats for this album, with much more adult themes throughout. Despite these aforementioned changes, the album fails to deliver on much of anything of substance, features many bad lyrics, and showcases the worst of the state of the music industry today. Bieber's big single leading up to the release of this album was "Yummy". Not only does this track feature one of the worst choruses so far in 2020, but it failed to reach no.1 on the Billboard charts, thanks to Roddy Ricch's "The Box". But boy did Bieber try his hardest to force his way there. From videos begging for streams, to appealing to TikTok, to reposting ways to commit streaming fraud to boost the numbers of the song, and yet it still bombed. The rest of the album is not much of a step up from the failure of "Yummy". The majority of it is so boring and stale that nearly every song sounds indistinguishable from another. And when a song does stand out, it is usually for the wrong reasons, such as "Yummy" or "Running Over" (thank Lil Dicky for that one). That statement represents Bieber's career to this point, he unfortunately, stands out for a lot of the wrong reasons.
Favorite Tracks: "Get Me" is ok I guess…
Rating: 1/10
Best Singles (Each one is linked, so be sure to try some of them out!)
No Time To Die- Billie Eilish
https://www.youtube.com/watch?v=D6cNao95FIw
Give No Fxk – Migos, Travis Scott, Young Thug
4 American Dollars – U.S. Girls
Captain- Nicole Atkins ft. Britt Daniels
No Place Like Home – Consequence ft. Phife Dawg
The Power of Love II – Calvin Harris
Bald! – JPEGMAFIA
Ringtone (remix) – 100 gecs ft. Charli XCX, Rico Nasty, Kero Kero Bonito
Your Love (Deja Vu) – Glass Animals
It's a Raid – Ozzy Osbourne ft. Post Malone