Somma's Soundbites: Quarantine Catch-Up
Hi! It's been quite a while since the last installment of Somma's Soundbites, which I am very sorry for. The COVID-19 pandemic really threw things for a loop for a lot of people; myself included.That, also along with becoming the lead A&E editor here at Sentry Media have forced this to be put on the backburner for a while, but no more. This edition will be a massive recap of a lot of albums that I ended up missing out on reviewing over the hiatus.
Though I may have stopped, the music industry did not. Of course, with a larger amount of material to cover, that means that I cannot go as in-depth into each one like I try to do, so I'll try and give a baseline overview of each album and my thoughts on them. I hope you enjoy!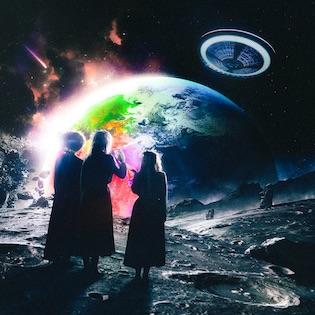 Lil Uzi Vert- Eternal Atake & LUV Vs. The World 2
Lil Uzi Vert returned from nearly a 3 year hiatus with two albums back-to-back in early March. Eternal Atake, the much-hyped 1st album is sadly very hit-or-miss for me. While, Uzi flows great and goes hard on tracks like "Baby Pluto", "I'm Sorry", and "Celebration Station", he either gets way too repetitive lyrically ("POP" is particularly horrendous), or his flow is overly tedious on tracks like "Chrome Heart Tags" and "Urgency". While I enjoyed the song "P2", the fact that is just a remake of "XO Tour Lif3" is a lazy attempt at a closer. Uzi then released the Deluxe version of Eternal Atake, which included a full new album in LUV vs. The World 2. This set of tracks is slightly more consistent than EA, but still suffers from a lot of the same issues. For every song with a great hook like "Myron" there's a "Lotus" which just feels drab in comparison. The features on this album are very hit-or-miss, as "Got The Guap" with Young Thug, and "Yessirskiii" with 21 Savage have great features, but songs like "Strawberry Peels", "Money Spread", and "Leaders" are all ruined by their features. Overall, both albums did not live up to all of the hype surrounding them at the time of release.
Eternal Atake– 4/10 (Favorite Song: Baby Pluto)
LUV Vs. The World 2 – 5/10 (Favorite Song: Come This Way)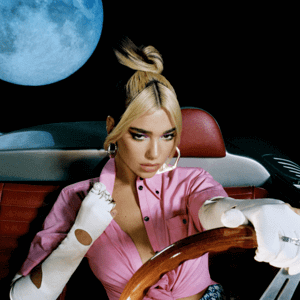 Dua Lipa – Future Nostalgia
Future Nostalgia is a fun dive into electropop and synth pop from Dua Lipa, though its tracklist does suffer from a few duds, especially near the end. Songs such as the TikTok famous "Don't Start Now", "Physical" and "Levitating" have some of the best hooks I've heard from a pop song in a while, and mesh well with Lipa's swagger and deeper voice. Meanwhile, the second half is much more low-key and generally slower, which does expose some flaws in her songwriting and does lead to some boring, linear songs. Overall though, I really did enjoy Future Nostalgia and hope that Dua Lipa continues to improve upon this.
Score: 7/10 (Favorite Song: Levitating)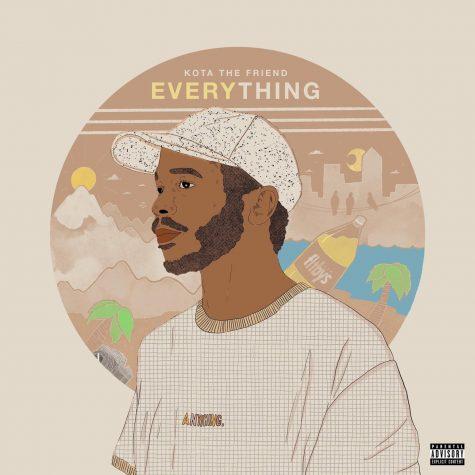 Kota The Friend – EVERYTHING
I had never listened to Kota The Friend, when I saw many hip-hop fans on Twitter raving about this album released in late May. I'm so glad I checked it out, because this is one of the best "chill" hip-hop records I've listened to. Kota's light voice reminds me a lot of early Mac Miller, and he seemingly finds a perfect pocket for his flow over every dreamy and breezy beat on here. The opener, "Summerhouse" sets the message of the entire album of "positivity through strife/bad times". If you're looking for something to calm you down from the stress of quarantine, this album is for you.
Score: 8/10 (Favorite Song: Long Beach)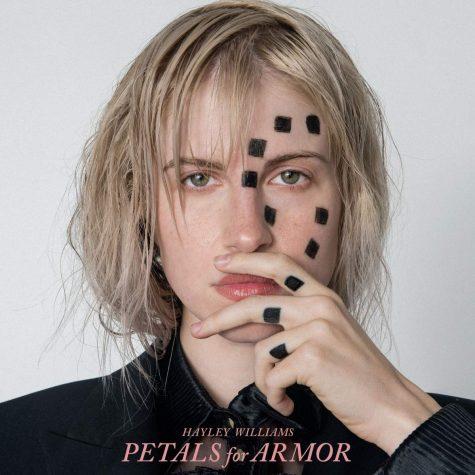 Hayley Williams – Petals For Armor
Hayley Williams, lead singer for the band Paramore, released her debut solo venture over a three-EP span from February to May. The album is far from the usual rock that Paramore is known for, and is much more low-key and downbeat. This sometimes works in Williams' advantage, but usually ends up hurting her as many songs seem to build up for a big finale, but never lead to anything. The more up-tempo tracks, such as "Pure Love" and "Dead Horse" feel much more complete and enjoyable than the slower tracks here. Still, Williams' voice carries a lot of the project and prevents it from being bad.
Score: 6/10 (Favorite Song: Pure Love)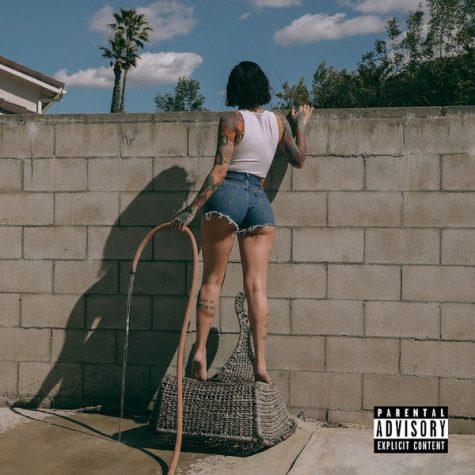 Kehlani – It Was Good Until It Wasn't
R&B singer Kehlani's latest project suffers from a lot of the same issues that a similar album, Chilombo by Jhené Aiko, does. It is a very laid-back way of doing R&B, so laid-back that a lot of this album is sleep-inducing. While there's nothing wrong a sleepy-type of song, a full album can get stale quickly, which Kehlani does do a majority of the project. Luckily, there are a few highlights that save the project from really falling off entirely, such as "Can I", "Can You Blame Me", and "Grieving" (featuring an amazing James Blake verse!). While the last four tracks do make up for a lot of the album's shortcomings, the overall project is mediocre at best.
Score: 5/10 (Favorite Song: Open)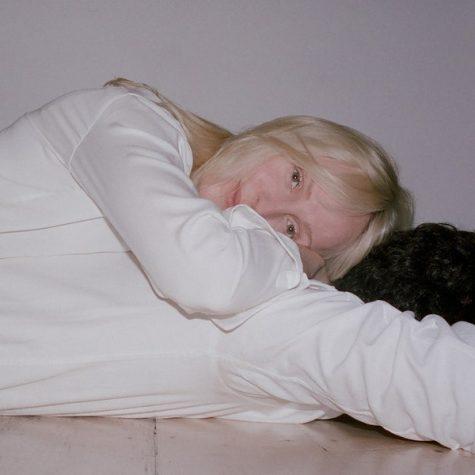 Laura Marling – Song For Our Daughter
Folk Rock and singer/songwriter Laura Marling released her new album in April, and is probably my favorite album of 2020 so far. This album has great songwriting, great singing from Marling, very easy on the ears instrumentation, and very emotional and powerful lyricism. "Held Down" is a fantastic song with beautiful vocal layering and an amazing chorus. Other highlights include "Only The Strong", "The End Of The Affair", and "For You". It's a very emotional ride, but is just as calming as it is chilling.
Score: 9/10 (Favorite Song: Held Down)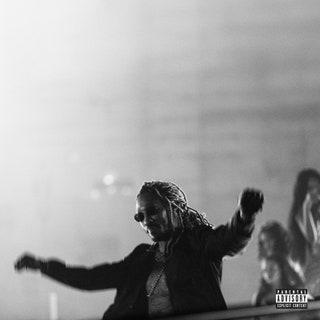 Future – High Off Life
Much like Kota The Friend's album, I saw a lot of people across Twitter praising the latest Future album, High Off Life. However, this time I was disappointed by the quality of the album instead of pleasantly surprised. Future delivers a very similar trap banger for 21 tracks, with little variation between them. A few songs show off Future's talent for delivering some interesting flows, such as "Trapped In The Sun" and "Outer Space Bih", but generally most of these songs feel very similar to each other when it's Future alone on the track. Feature-wise, Travis Scott on "Solitaires" and Meek Mill on "100 Shooters" deliver the best verses of anybody on the album, while Young Thug drags down "Harlem Shake" so badly it makes it go from a bad song to nearly unlistenable. There's plenty of more interesting autotuned trap rap out there than this.
Score: 4/10 (Favorite Song: Solitaires)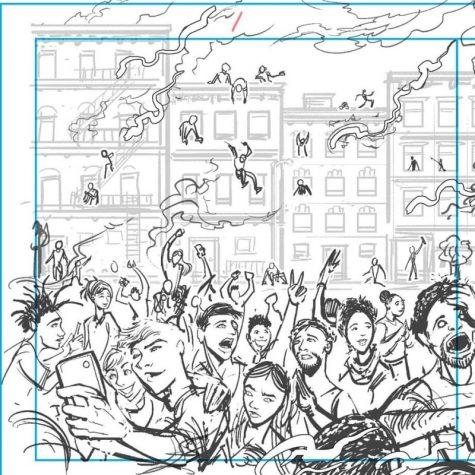 Childish Gambino – 3.15.20
Childish Gambino's surprise untitled album is a pretty polarizing release between fans. Many see it as disappointing and a lackluster album, but I couldn't disagree more. I do think that the spacy, sometimes lo-fi and abrasive production can be pretty off putting at first, but I just generally love the groove and flow of almost all of the songs here. Definitely, there are some duds, such as the opening track "0.00" as well as the unlistenable "32.22", but Glover's strange delivery and 21 Savage's great verse on "12.38" make for a great song, and "Algorythym" has a great groove to it, despite some abrasiveness. I loved the album, thought I can recognize how some may not enjoy it as much.
Score: 8/10 (Favorite Song: Algorythym)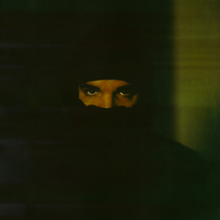 Drake – Dark Lane Demo Tapes
Drake surprised his fans by dropping this project, which consists of some new tracks and a collection of past singles without an album in the past year, and teased a bigger project later in the year. However, the reception on this project was much more negative than any other Drake album before it, and I honestly kind of agree with the criticism. A lot of the album is repetitive, and just retreads of past Drake work. In terms of new material, "Desires" with Future is a pretty horrendous collaboration between the two of them, and "War" is a really cringy take on UK Drill Rap, with a fake British accent to boot. In terms of solid tracks, "D4L", a collab between Drake, Future and Young Thug is easily the best song here, with an outstanding and fast-paced trap beat and energized deliveries from all three. Still, it fails to save a pretty lackluster release overall.
Score: 5/10 (Favorite Song: D4L)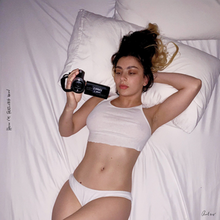 Charli XCX – how i'm feeling now
Formulated entirely in quarantine, Charli XCX's followup to her last album, Charli, is another hyperpop and electropop experience, though definitely a bit more rough around the edges. The lo-fi production generally works to her benefit, however, as it allows her to take even more risks than before. Though the general song behind "claws" is fairly rudimentary, it is enhanced by the synthy, bouncy production behind it, with a pretty abrasive finish. The same thing can be said about the track "enemy". There are a few tracks where the production goes too far, such as on "pink diamond", but overall this album is an interesting listen despite it's roughness.
Score: 8/10 (Favorite Song: enemy)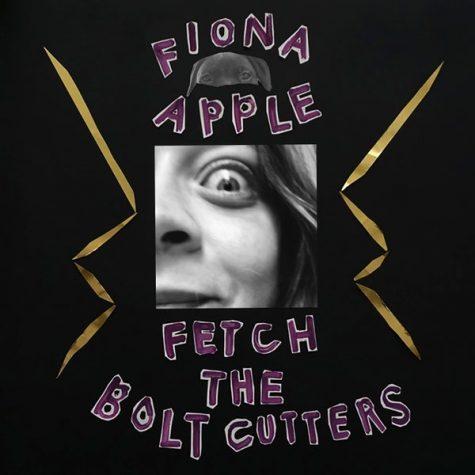 Fiona Apple- Fetch The Bolt Cutters
I saw somebody compare Fiona Apple to Frank Ocean, and though they make very different music, there is a definite similarity in how they are viewed. Both space out their new albums with long periods of silence, and are immediately showered with praise when a project drops. Apple's new project was immediately met with critical acclaim, and while I don't think it is a perfect album at all, it is a very interesting and good listen. There is a definite lo-fi and rough around the edges quality to all of the tracks here, and Apple switches her melody frequently on songs to fit the emotion and overall tone. "Relay" best demonstrates this latter quality, as it switches from a faster chorus to a slower but methodical verse over and over again. Though it can be a bit harsh to listen to at times, the album is a great collection of tracks from Apple.
Score: 8/10 (Favorite Song: Cosmonauts)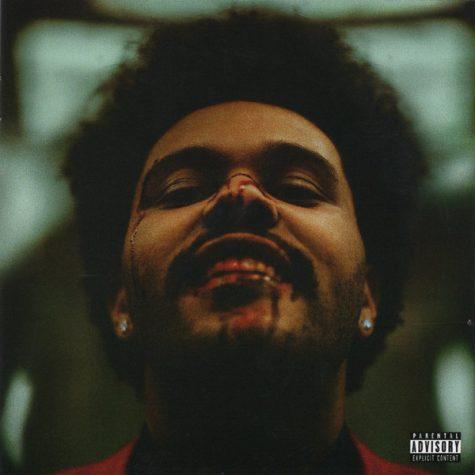 The Weeknd – After Hours
Synth pop, hip-hop, and R&B collide on the latest release from The Weeknd, After Hours, and it bring with it an interesting mix of fast-paced and catchy pop tunes and dark and slow ballads. Though the lyrics overall have a dark tone to it, it is contrasted well by songs like "Blinding Lights" and "Faith" and which feature bright and shiny instrumentals and catchy hooks. Even when the topic is darker, The Weeknd picks the mood up with songs like "Hardest To Love" and "Scared To Live". There's a few cuts though that don't offer too much new substance to the album, like "Save Your Tears". Generally though, the album is really solid and an enjoyable experience, which will leave you with multiple songs stuck in your head.
Score: 7/10 (Favorite Song: Blinding Lights)
Some Other Albums
Cavetown- Sleepyhead [8/10] (Favorite Song: Sweet Tooth)
Princess Nokia- Everything Is Beautiful [8/10] (Favorite Song: Blessings)
R.A.P. Ferreira – Purple Moonlight Pages [8/10] (Favorite Song: NONCIPHER)
Caribou – Suddenly [7/10] (Favorite Song: Like I Loved You)
Thundercat – It Is What It Is – [7/10] (Favorite Song: Black Qualls)
5 Seconds of Summer – CALM [6/10] (Favorite Song: Red Desert)
Boogie Wit Da Hoodie – Artist 2.0 [6/10] (Favorite Song: Blood On My Denim)
DaBaby- BLAME IT ON BABY [6/10] (Favorite Song: ROCKSTAR)
Princess Nokia – Everything Sucks [6/10] (Favorite Song: Just A Kid)
Don Toliver – Heaven Or Hell [5/10] (Favorite Song: Can't Feel My Legs)
Jay Electronica – A Written Testimony [5/10] (Favorite Song: The Neverending Story)
Yaeji -WHAT WE DREW [4/10] (Favorite Song: Never Settling Down)
Joyner Lucas – ADHD [3/10] (Favorite Song: Still Can't Love)
Green Day- Father Of All… [1/10] (Favorite Song: Sugar Youth)