Stay cozy and stay fashionable
To say the least, it has been freezing outside. With the cold temperatures come more layers. It's not always fun to bundle up, but it can be! Winter fashion isn't just about comfort, but adding style as well.
For college students, it's important to stay bundled up while walking to and from classes. Although a lot of us may prefer leggings over jeans, jeans may be the better pick. Jeans are thicker than leggings, and they are easy to pair with other winter clothes. Wearing jeans and a comfy sweater can be simple, but it can look so cute. Matching that sweater with a vest gives you an extra layer of both warmth and style. The perfect shoes for this? Boots. Whether you want to sneak your riding boots into your winter fashion or find a warmer pair to throw on–either choice is perfect.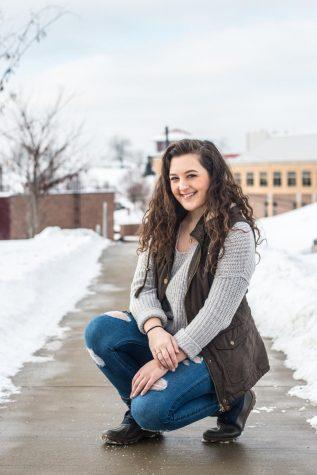 Sperry Duck Boots are a great option when looking for new boots. They come in many different styles and can be worn in more than just the winter months. These boots do not have much insulation, so when it's freezing outside, make sure to double up on the socks. If you prefer a warmer pair of boots, Kohl's, JCPenney and other retailers have an inexpensive selection of boots that are lined with materials to keep your feet warm.
If you're thinking of dressing it up a bit, you can throw on some black booties with your jeans and add a pair of thick socks that match the outfit and can be seen right above the shoe. This adds some personality to the outfit while keeping your toes warm. Embroidered roses are very on-trend right now and look great on just about anything. TJ Maxx has countless sweaters with these roses. There are also backpacks, jeans and many other items with the embroidered look. The roses add to your "dressy" factor while the sweater plays off of the much-needed "comfortable" factor.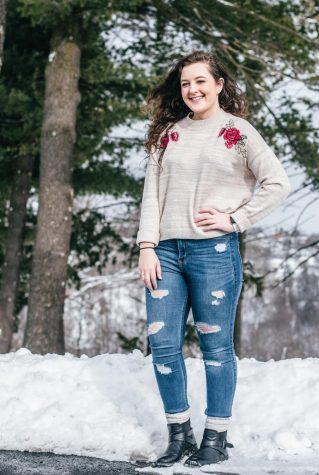 The main items needed in a winter closet are jeans, sweaters, boots and a lot of warm socks. It can be simple to make an outfit look good and feel cozy. While trying to stay on-trend, always remember to dress for the weather.