Students celebrate Friendsgiving in Yorktown Kitchen
MOON TOWNSHIP — RMU students celebrated Friendsgiving in the Yorktown kitchen just in time for the upcoming Thanksgiving break.
On Saturday evening, students enjoyed meals and quality time with friends. The Community Advisors in Yorktown set up the event by cooking various dishes from main courses to desserts.
Friendsgiving featured a variety of dishes, including pierogis, quiche and General Tso's chicken for the main course. While waiting for the food, students talked about different things they are grateful for.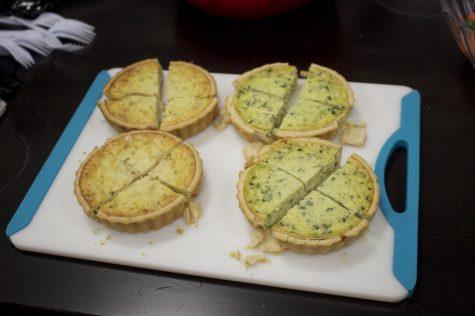 Among the list of things to be thankful for during the event, friends and family were top of the list. For RMU student Madeline Biel, Thanksgiving is an opportunity to spend time with friends and family.
"It's the opportunity to spend time with friends and family and think about what you're thankful for throughout the year," said Biel.
For some people, it gives them an opportunity to express their gratitude for loved ones, such as RMU student Danielle Connors.
"Thanksgiving gives you the opportunity to tell people that you're thankful for them and you care about them," Connors adds.
Regarding music during the holiday season, some students agreed that playing Christmas music before Thanksgiving is a great way to get into the holiday spirit, while others believe that it's best to wait until Thanksgiving is over.
"I think it's best to start after Thanksgiving even though it (Christmas music) is already in my head," said Bleil.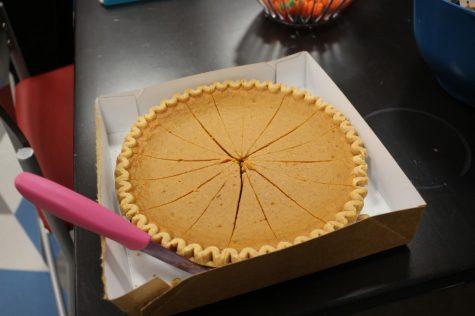 After the main course, students in attendance enjoyed some dessert. The Friendsgiving festivities concluded with classic pumpkin pie and candy corn.