Students gather in Yorktown hall for Paint Your Pride
Students on campus came together for the Paint Your Pride event in Yorktown Hall for a chance to express themselves.
The Student Alliance for Equality (SAFE) and the Community Advisers at Yorktown Hall held the pride event, which featuring music and colorful rainbow themed decorations. The event started at 7 p.m., with SAFE students gathering to enjoy painting on mini canvases. Attendees also enjoyed rainbow themed lollipops, snow cones and other snacks during the event.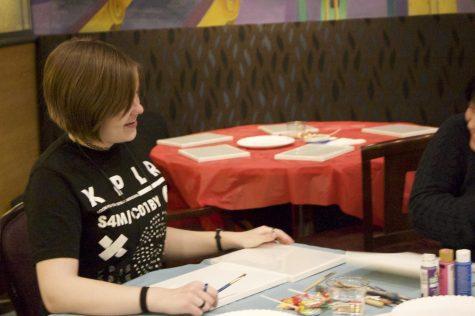 On Thursday, SAFE students shared their experiences in RMU and the organization. Jamie Keller, a member of SAFE at RMU, thinks it's a great event for people to get involved.
"I think it's good idea for the CAs to get involved and LGBT+ community" said Keller. "And it also brings out a lot of new friends. It's a creative way for people to relax and have fun together."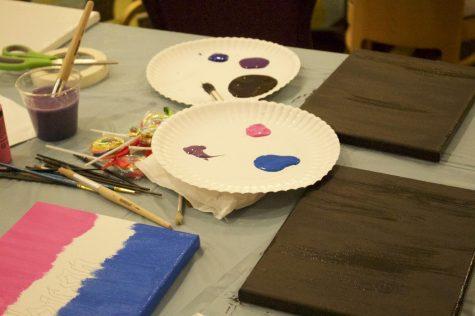 Chloe Dauer also feels that SAFE is a welcoming community.
"I really enjoy my time participating in events in SAFE" said Dauer.
As a member of the LGBT+ community, Dauer feels that the organization makes her feel more comfortable.
"They can understand a bit more about my problems and my identity" said Dauer.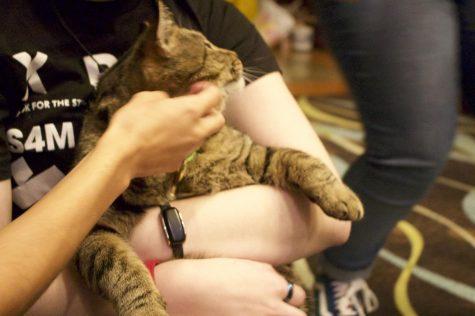 Students also got a surprise visit from a cat while painting. The event allowed the organization to come together and get involved through their creativity.
"SAFE is where I met a lot of my friends," said Jamie Keller. "We have a really strong friend group and we all hang out all the time… and it's good because we don't have to be in SAFE to be friends. We can be friends outside of it too."