Yorktown Global Village hosts Henna Night
Students learn Indian culture while designing their own henna temporary tattoos
MOON TOWNSHIP — Yorktown Hall's student lounge was buzzing on Sept. 26. Couches, tables and booths were filled with students designing their own henna temporary tattoos.
Henna is a popular art form in Middle Eastern and South Asian countries such as India, Morocco and Yemen. Henna is a dye made from a paste of leaves from the henna tree. The first layer is applied directly to the skin, where it then dries and peels off. This safely leaves a stain on the skin that lasts anywhere from one to three weeks.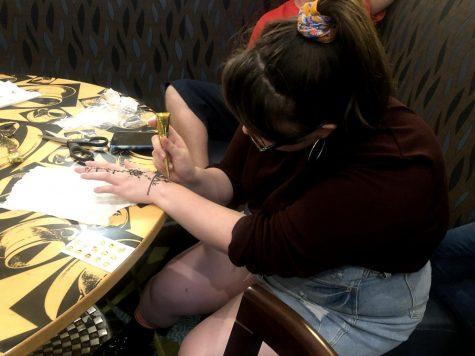 Through the Global Village Living Learning Community, students have the opportunity to learn about foreign cultures through activities such as a Henna Night.
Yorktown Community Advisors Lauren Comito and Shraddha Divekar led and organized the event. Both even had the opportunity to design their own henna tattoos.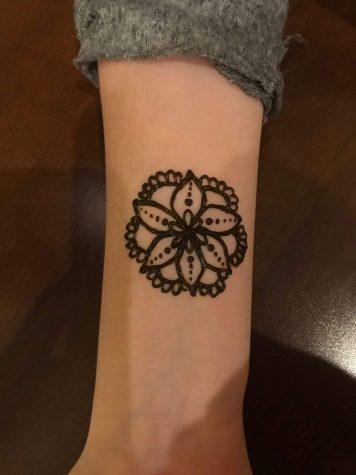 "Last year, (Divekar and I) had to think of a global event to do, and I automatically thought of Henna Night," Comito said. "We thought it would be fun for everyone to do while also giving a global perspective. Last year it was a huge success."
Comito also said the second Henna Night could be deemed successful as well as it featured a high attendance and many unique designs.
"It's a chance for everyone to have a break from the stress of school as well as interact and meet new people," Comito said. "It's relaxing, uses creativity, and (lets people) learn what henna is."
The Global Village Living Learning Community has events throughout the semester focusing on various cultural aspects. All their future events can be found on Revolution.