The Rex Theater hosts La Dispute
PITTSBURGH — The Rex Theater hosted the post hardcore band La Dispute along with groups Empath and Touchee Amore on November 19. For one night only, the dimly lit bar was transformed into a dance floor of rage and angst.
Empath opened the night with somewhat new, but familiar sound, which gave a nostalgic feeling thought brought the audience back in time to the '70s. It was CBGB's club, where Empath having a sound reminding you of the Dead Boys mixed with Talking Heads. Most of the members rocked the punk rock mullet in a mostly women's hardcore band.
Touche Amore followed, as they cranked up the intensity with a performance that was nothing short of theatrical. Jeremy Bolm, the lead singer of Touche Amore, jumped and head-banged all over the stage. The audience fed off of Jeremy's energy and formed a mosh pit to just about every song they played. The ear piercing poet finished the set by stage-diving into the crowd. While the crowd held him, he belted his final song for the night.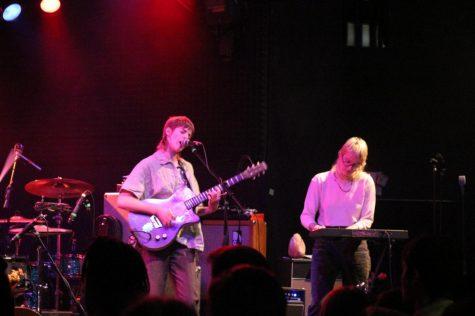 Once everything was cleaned and cleared, La Disputes' lead singer Jordan Dreyer appeared on stage. With the first chord strummed and note sung; jazz, pop and punk collided into a boiling pot of intense rage that poured out of the amps.
Singing aside, the theatrics of the band's performance along with their hard hitting songs created an atmosphere of intimacy among the crowd.
The songs mostly resemble the hard facts about growing up, dealing with depression and inner struggles with themselves. This appeared to hit home for most of the audience.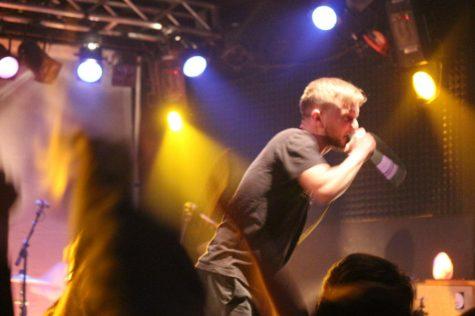 Dreyer's lyrics and singing style resemble more of an audio-book with a soundtrack. The words read as it was literature itself being poured out as if someone had been reading a short story out loud.
His vocals were electrifying, but the bands stellar performance alone would have had any crowd head-banging. Chad Sternberg, the lead guitarist, switched from playing beautiful sounding melodic riffs, to hard crushing power chords on a moment's notice. He had put them together so well into each and every song.
At one point Dreyer turned to the audience to take a moment to appreciate Pittsburgh, and those that came out to see them perform.
"Don't ever let anyone tell you this is a dust bucket," he said to the audience. "It's a beautiful place with beautiful people."
This touched on their humble beginnings, when they first started out they had played in basements of many places around Pittsburgh. They showed love and homage to a city that they hold special in their hearts from early in their career.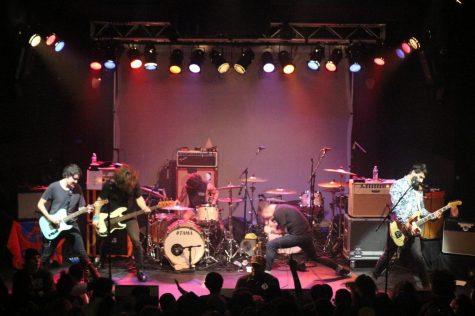 With Panorama, their newest album, released this past May, La Dispute has been on tour since April of this year.
In an era where post hardcore punk doesn't seem to mainline, they still hold strong putting out great material and even better live shows.
Playing live, these guys put on a theatrical performance with headbanging and eccentric dancing form the lead singer. A band that is so in-sync with each other and so well versed in their instruments that even moments where the music ceases, it's a calculated pinpoint of when they're about to explode with power.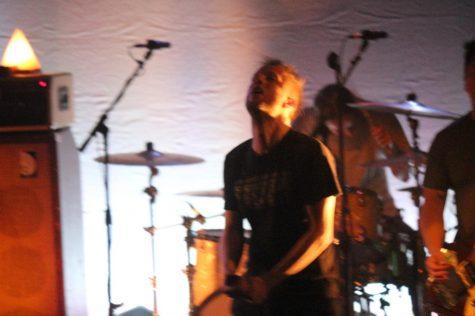 If there is a band to see live, La Dispute is hands down one to go see. They perform like it's their last show ever being played. Sweat, blood and tears were put into each an every song.
Listening to these guys on record doesn't do them justice because they're live shows are energetic and one can see the raw artistic talent each and every one of them has. In an era where music seems to have that same cut and paste algorithm to it, they are the exception. Loud, energetic and poetic, La Dispute gave a jaw-dropper performance.