Getting Over the Holiday Hangover
While the students of Robert Morris University return to campus this week for the start of the spring semester, many minds are still stuck in the holidays. With Christmas and the New Year over and done with, students are already eagerly awaiting their next getaway, spring break, which is only three months away. But classes have begun and there is no turning back. The spring semester is now in full swing.
So why does it seem like everyone's brain is still at home sitting on the couch watching Netflix? That is because students are dealing with a lack of motivation, laziness, and what is also referred to as the "holiday hangover". Very much like a real hangover, winter break leaves you with a pain in your head, an urge to sleep all day, and the eagerness and motivation of a sloth. While sleeping all day during break was acceptable, for some students, 8am classes are a rude awakening.
There are many helpful ways to get over this slump without delay though. Students must remind themselves of where they were mentally and physically during the last semester. It is easy to sleep in all day and stay up at night when there are no responsibilities, but with homework and classes creeping up quickly, it's time to ditch the no-schedule attitude and replace it with a structured use of available time.
  Mental Motivation– Now that the party is over, it's time to get to work. Get on the career track and prepare for the future. That's why we attend college, right? Tiny steps like applying for internships for over the summer or updating resumes are good ways to become career oriented.
Students should also work on improving study methods. Some specific ways to improve learning skills and train the mind are to write all assignments down in a planner, schedule study time and time to relax, and don't get burnt out! With that being said, don't skip class unless absolutely necessary. Starting off the semester with a negative attitude and feeling about a class will only lead to a more stressful finals week and possibly failing the class! Start the semester strong and stay goal oriented.
  Physical Motivation– Get up and move around! The best way to get into physical shape is by exercising. Try to get to the gym at a set time every week. Most students on RMU's campus say the freshman fifteen is impossible to obtain, but not staying active, especially during the winter, will only result in laziness and the pounds will add on. Students are also more likely to have gained weight before returning from break where they were allowed to eat whatever they wanted with no consequences, and exercise was "too much work". Set a goal for the New Year to work out whenever possible, or take the long way to class if there is time to spare.
Eating healthier is another key factor in improving the way the body feels. Fruits and vegetables are better than chips and microwave mac and cheese. Not only will there be a quick improvement physically, but eating healthier helps the thought process as well. Snack on some carrots while studying and improve unhealthy eating habits that were impossible to avoid over the holiday break.
Over the holiday's, social media was used to troll the internet at all hours of the night and keep updated on all of the latest trends. Use social media for good here on campus by creating an account on Pinterest and follow boards with motivating slogans, exercises, and healthy recipes. Follow a twitter account with daily fitness tips. The possibilities are endless, the effort just needs to be made. Remember, sugar, fat and carbs equal an unhappy, unhealthy student.  Hopefully the return to campus doesn't leave anyone feeling too nauseous and most students are already over the holiday hangover. For those who have a harder time adjusting, just follow these steps to improving the mental and physical motivation and allow everyone to get through the spring semester of 2014 with flying colors (and grades).
About the Contributors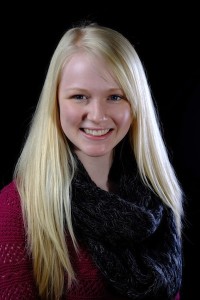 Sydney Roberts, Multimedia Reporter
A freshman communication major with a concentration in journalism, Sydney serves as the assistant editor for the Lifestyles section of RMU Sentry Media.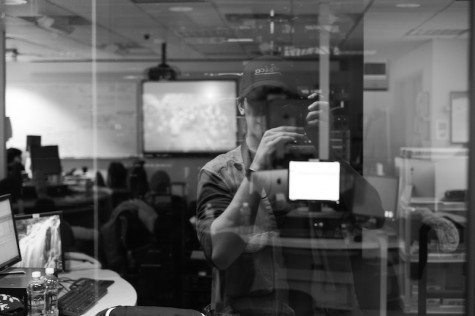 Paul Wintruba, Contributor
Paul is a junior photography major, and is a photographer for RMU Sentry Media.