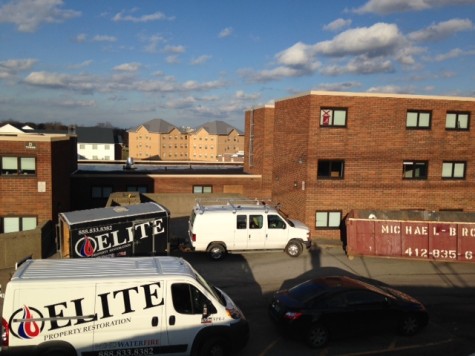 Hannah Smith, News Editor
Moon Township Fire Co. responded to a dorm fire early this morning in the C Tower of Washington Hall after a student knocked over a burning candle in the third-floor... Read More »
November 25, 2014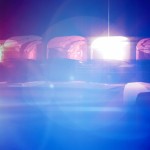 Police Blotter 11/11/14-11/17/14
November 20, 2014
11/11/14 – Vehicle Stop - While on patrol, officer observed a vehicle with no inspection stickers and expired registration.  The driver was cited and... Read More »
View All »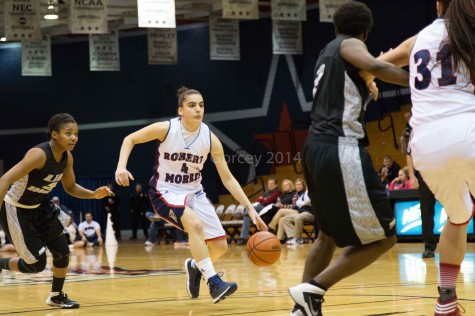 An 11 point run early in the second half, four of them coming from junior Ashley Ravelli, propelled the Colonials(1-2) to their first... Read More »
November 23, 2014

Smith, Hoyas hammer Robert Morris, 80-66
November 22, 2014
Washington, D.C. - Standing 6-foot-9, Lionel Gomis and Stephan Bennett – Robert Morris' two tallest players – are built for a mid-major... Read More »
View All »
Advertisement - SNO Ad Network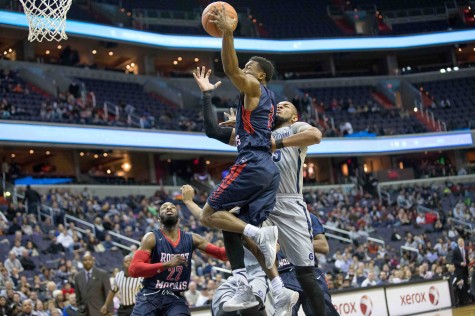 Jon Fisher, Social Media Editor
The traveling sports fan is one of the most unique figures in all of athletics, whether collegiate or professional. Driving, flying or even cycling... Read More »
November 22, 2014

Your RMU Google account: To infinity and beyond
November 21, 2014
RMU uses something called Google Apps for Education. It allows schools to provide all of their students with an email account, a calendar and all those... Read More »
View All »
Podcasts: Scott Irlbacher Interview
Recent Sports Scores
Sunday, November 23

Womens Basketball

Robert Morris 84 - UMBC 60

Sunday, November 23

Volleyball

Robert Morris 0 - #1 LIU Brooklyn 3

Saturday, November 22

Mens Basketball

Robert Morris 66 - Georgetown 80

Saturday, November 22

Football

Robert Morris 0 - Duquense 22

Saturday, November 22

Womens Hockey

Robert Morris 1 - Syracuse 1

Saturday, November 22

Volleyball

Robert Morris 3 - #3 St. Francis U. 0

Saturday, November 22

Mens Hockey

Robert Morris 6 - American International 0

Friday, November 21

Womens Hockey

Robert Morris 2 - Syracuse 2

Friday, November 21

Mens Hockey

Robert Morris 5 - American International 5

Wednesday, November 19

Mens Basketball

Robert Morris 68 - Bradley 61
Upcoming Games
Womens Basketball vs. Coppin State
Tue, Nov 25
Noon
Baltimore, Md.
Mens Basketball vs. Chattanooga
Wed, Nov 26
Noon
Chatanooga, Tenn.
Mens Basketball vs. Coastal Carolina/ Lousiana-Monroe
Thu, Nov 27
Noon/ 2:30 p.m.
Chatanooga, Tenn.
Womens Hockey vs. Ohio State
Fri, Nov 28
7:05 p.m.
Pittsburgh, Pa.

Click on any sport above to see a full schedule for that sport.
Classifieds
Loading Recent Classifieds...