Humans of RMU – The Esports Coach
Richard Zapp gives a look into the journey from competitor to coach
MOON TOWNSHIP — When you think of Robert Morris University's North Athletic Complex, there are plenty of ways for athletes to train. Treadmills and weights line the walls of the building and offer plenty of ways to get in shape. For those looking for more directed activities, studios and basketball courts offer more creative ways to exercise.
Richard Zapp, head coach for the RMU Esports teams, leads a different kind of training in this building. While the weights and treadmills are all available for his team, the focus of his training is on skill and strategic gameplay. Training the newest addition to RMU's Club Sports roster, he leads the various competitive gaming teams to victory.
While many still doubt the longevity of esports and competitive gaming, Zapp took the initiative to become coach based on his own journey through competitions and competitive gaming. A fan of trading card games, he quickly found himself competing at high level play in "Kaijudo", a spin off of the "Duel Masters" series.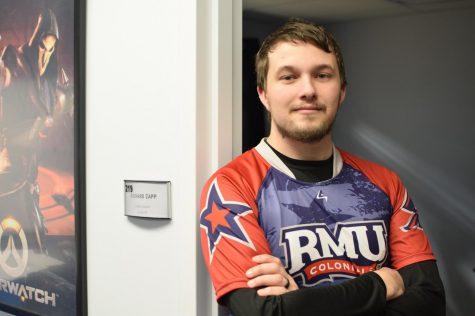 "My esports experience came back from about 15 years, mostly through trading card games where I've had plenty of success," said Zapp. "I was ranked in the top 10 in a couple of different games over the years."
After making a name for himself in the world of trading card games, Zapp went on to contribute to a coaching platform known as 3xG Productions. Ranging from in-depth articles about competitive strategies to video production, they use their experience to help content creators and competitors fine tune their skills in the digital world.
He found success through training these content producers, learning essential lessons for coaching. Along with his friends who helped him create the platform, he was able to manage multiple talented individuals, improve their abilities and make them stand out in an ever expanding platform.
"At this point we have 300 to 400 different individuals donating to us to provide mentor ship and coaching," said Zapp. "That's transferred well into my experience here at RMU."
After graduating from his program at Slippery Rock University with a master's degree in higher education, Zapp saw an opportunity to use his experiences to help mold RMU's new esports program. Rather than just focusing on gaming, he wanted to allow students to learn real world skills during their time on the team.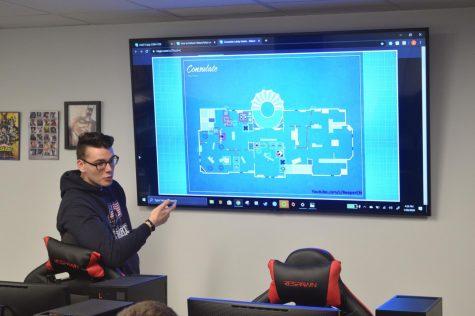 "I walked away [from my program] knowing that I was open to any position that could help me support students in their individual goals," said Zapp. "During my three years there, I worked in their Career Education and Development where I helped students with resumes, cover letters, mock interviews, professional development across the spectrum. When I heard about the esports position and thought back to my experience coaching and success in games, I realized that experience in coaching and higher education means coaching in higher education."
The process of changing the Colonial Esports Club to a varsity team began upon Zapp's arrival, taking the enthusiasm of the various teams and transforming it into a highly competitive force. From "Rainbow Six: Siege" to "Super Smash Bros.," the teams all had unique needs and areas that needed training.
During this training process, Zapp grew closer to the teams and found a way to channel each members individual quirks into talents. While his experience lies in strategy, he was able to quickly pick up each game due to his own passion for gaming. By learning more about the players, friendships formed and he was able to quickly learn the team's culture.
In one instance, he asked the team about their input on his jersey design. When weighing the options of the title Coach Zapp or his username, Zappdos, on the back, he pitched the ideas to the team and allowed them to make arguments for the shirt. After debate, the later option won over the teams opinions.
"Zappdos is me trying to be witty with a double entendre, coming from the Pokemon Zapdos and also the fact that I'm a junior," said Zapp. "People liked it more than I thought. I remember I had a conversation with some of the students when I was trying to decide if I wanted Coach Zapp or Zappdos on my jersey. They insisted Zappdos because it was 'that rad.'"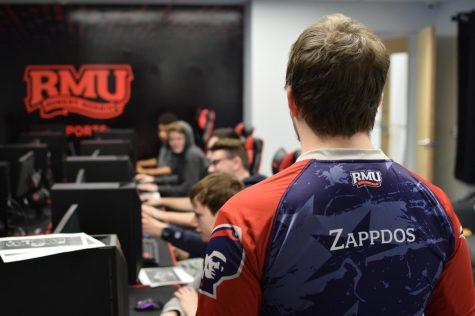 With the team actively competing in tournaments and facing off against rival schools, the focus has shifted from the planning stages to the future. Rather than being content with waiting for the next generation of players to engage with the team, RMU Esports is reaching out to high schools and getting students to think about playing for the team.
While Zapp enjoys training the teams he works with now, he also looks forward to the next generation of players coming to campus. He wants to focus on high school players to ensure people keep coming to RMU for esports and learn these important lessons the team can teach.
"Our goal at this university is to make this program as large and great as we can," said Zapp. "While that's great for the students we have now, there will be a time when they aren't here. While we are thinking about today, we have to put just as much thought into what comes tomorrow."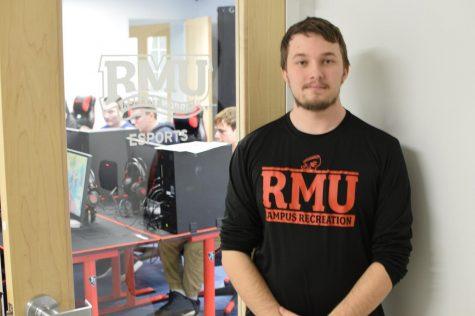 A part of this planing also involves battling the stigmas against esports. While younger generations are quicker to approve of the medium, older generations don't see the potential in competitive gaming. By convincing parents and spectators that there is potential in gaming, more of the larger culture will appreciate the medium.
"There's a stigma with a lot of parents that gaming is a leisure activity," said Zapp. "Its only been in the last 5 years that the idea of spectating games and having mutual people that wanted to watch a game became appreciated. I think through that we became able to monetize gaming on a professional level."
RMU's esports program shows no signs of slowing down, with the teams expanding and bringing home wins for the Colonials everyday. Zapp hopes that the team will continue to strive with each passing generation, adding new teams of aspiring players and making a name for the program in the world of esports.
"Over the next 5 years, my goal is to make Robert Morris University the premier school for esports in Western Pennsylvania," said Zapp. "I think that by continuing to grow our program, by building our resources and building our relationships with different organizations that we will be able to increase our brand and expand our size."