The #BullyHunters controversy
April 12 marked the inaugural broadcast of the #BullyHunters live stream on the Twitch streaming service. Aiming to raise awareness about online harassment, the movement has met a roadblock with countless controversies having arisen because of the broadcast.
#BullyHunters was started by Natalie Casanova who is known as TheZombiUnicorn on YouTube and other social media. Having the financial support of the Steelseries brand of gaming headsets, the live streams would feature members playing the game "Counter Strike: Global Offensive" and looking for players being harassed. They would then "bully the bully" and stick up for those being harassed.
The stream, despite the positive message, was quickly met with criticism online. During the event, many statistics were presented without sources or context. When asked over Twitter, Casanova said that those asking for sources were harassing her, and they would be blocked. Additionally, researchers who were "gaming experts" were found to have not focused on that field in their research.
As a mental health researcher, I would advise against watching #BullyHunters tonight. One of the people behind it is spreading false data about mental health research and refuses to share the source unless I tune into the stream.
Disgusting, selfish, self-promotional behaviour. pic.twitter.com/g1VKtCMwnY

— Platinum (@PlatinumParagon) April 12, 2018
Another part of the show criticized was the "live" hunting of bullies. As the event was airing, and these bullies were being shown, many went to these accounts to report them. When the profile was viewed; however, the previous names of the account were the same bullies from earlier in the stream. Further research showed that the ones being harassed would also switch their name, this time to "hunt" the bullies. The site used to find this info can still be found here.
@Grummz @WeWuzMetokur since you 2 are the biggest people that RT'd my bully hunters tweet, here's the proof that it's not fake:
the steam account name changes were all done 9 days ago, so myself or someone else couldn't have faked it during the streamhttps://t.co/2RxFiD4sLD pic.twitter.com/vczxiXDmFg

— 『Anime Dad』 (@TheAnimeDad) April 13, 2018
In addition to the sketchy information being presented, the charity that they were supporting led some to question the intent of the event. While donors expected the efforts to go towards fighting bullying, the donations were instead being made to the "Time's Up" movement, which focusing on fighting sexual harassment in Hollywood rather than in gaming or mental health.
As more negative information was released about the event, Casanova tweeted that anyone who wanted to criticize the stream would be met with a DMCA strike on their content. Anyone hosting the stream was issued a harassment report, regardless of context. Additionally, no VOD (video on demand) would be available on the Twitch channel page.
If you rebroadcast my image/likeness whatsoever you will be hit with DMCA & Ive shut many channels down doing this as a means to harass me. Just have your own discussions & make your own content

— 🦄 Nati Casanova | ZombiUnicorn (@TheZombiUnicorn) April 12, 2018
Twitter user @PlatinumParagon, who actively researches psychology and its relations to gaming, found the sources used after the broadcast and published her analysis of them. She found that the data used was misrepresented and was using false statistics to push sales. The three million people cited by Casanova was actually based on a group of around 850 people, and the study wasn't focused on PC gaming, which was the movement's primary concern. The full analysis has been provided here.
As promised, I have broken down the false statistics used to promote #BullyHunters and advertise headsets. This is bad data science, poor extrapolation and sinister exploitation for sales. https://t.co/yNidBNr9jJ

— Platinum (@PlatinumParagon) April 13, 2018
Amidst countless YouTube scandals, #BullyHunters seems to add yet another negative picture of content producers. Similar to any movement, research is necessary if one is going to fully understand that movement. When research appears to be hidden or misrepresented, one may want to question why that is rather than accept the story as presented.
For those looking to support the issues of mental health, you should do your own research into organizations that help those in need. The Samaritans, which helps people struggling with depression or anxiety cope with their issues, is one such organization that can use financial support–if they meet with your approval.
About the Writer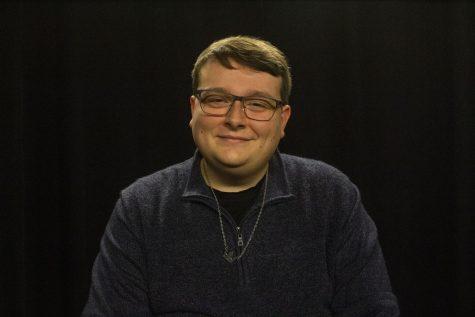 Garret Roberts, Editor in Chief
Garret Roberts is a Journalism Major with a double minor in Documentary Studies and Photography. He is in his senior year at Robert Morris. Garret has...