Trick or Trax
One look outside confirms that the leaves are changing colors and beginning to fall from the trees—it signals the beginning of cool days and Pumpkin Spice Lattes. The change in seasons means that it is time to prepare for the fall holidays of Halloween and Thanksgiving, which provide an opportunity to celebrate the bounty of the many farms that surround the area.
Trax Farms, which is located approximately 40 minutes from campus in Finleyville, is a picturesque example of these local farms. The Trax family has been cultivating this land for over 150 years, growing all sorts of produce including the classic squash of fall—the pumpkin.
The farm boasts a large but simple market where all kinds of fresh produce and many other food products are offered for sale. They also have plenty of decorations for Halloween and Thanksgiving, and if thoughts of sugar plums have begun to dance in your head, Christmas decorations are available, too.
It is clear that during this time of year, the focus is on Halloween, kids and families. In fact, the month of October is when Trax's Fall Festival is in full swing with all sorts of activities for both children and adults. Depending upon the day, there are hayrides, pumpkin picking and walking through a four acre corn maze—just for starters.
On a recent Friday evening, my friend Lauren and I visited Trax Farms for some Halloween preparation. While the rain showers dampened us from time to time, it did not take away from a great evening. After window-shopping the decorations that were for sale, we decided to take the evening hayride across the farm. Fortunately, a cover over the wagon kept us dry, so we could concentrate on enjoying some time in the great outdoors.
One stop along the hayride gave us a chance to climb off the wagon, stretch our legs and visit with a collection of farm animals. To say that these young farm animals, including pigs and goats that visitors can pet, are adorable would be an understatement, and it seemed like watching them for a few minutes brought a smile to everyone's face. The animals were a highlight of the evening.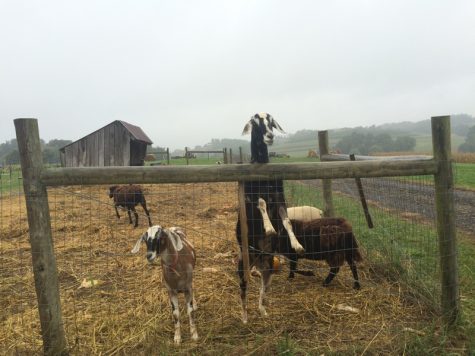 After the hayride, we returned to the market and picked out some small pumpkins. Patrons can use the activity room, which provides space to work on embellishing your pumpkin, and we were able to buy a decorating kit that provided what was needed to paint them. We both enjoyed the relaxed atmosphere that gave us a chance to catch up while we made the pumpkins our own.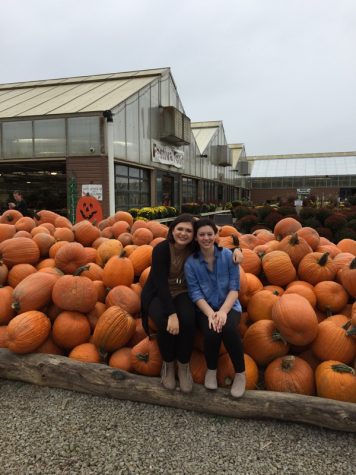 While we didn't have a chance to eat, the market has a variety of deli-type sandwiches, salads and soups that looked delicious. On a previous visit, I tried the Italian Hero, which was filled with fresh ingredients seasoned with a tasty sub sauce.
Whether you visit Trax Farms, or another of the local farm markets that dot the Pittsburgh area, you can be sure that you will be able to enjoy some fun activities with your friends and family. At the very least, you'll be able to find a pumpkin or other decoration to bring a touch of the fall season to your room.