Look Good Naked: Music can be magic
Sometimes there's no way around it, working out is just a drag. My biggest problem on the treadmill somedays is scrolling through my iPhone endlessly to find something to motivate me to go the distance. Pandora doesn't always read my mind (plus commercials are a total buzz kill), and I've had the same workout playlist probably since last summer.
While researching for new music to pump me up, I was brainstorming ideas for Look Good Naked and I figured I'd do it all at once! It's kind of a theme this week with studying for midterms while doing cardio, but I'm not letting myself skip workouts when I need them most. Anyway, here are 15 songs that I turn to for that little extra push:
1.) The Pretender – Foo Fighters: I like to play this in the beginning of the workout, because it just makes me feel determined to reach the goals I've set for the day. The amount of times it has the works "never surrender" in it is just motivating.
2.) Knockout – Lil' Wayne & Nicki Minaj: There's no better way to knock out your workout than listening to this song, especially Nicki Minaj's part.
3.) How Far We've Come – Matchbox Twenty: Anyone who knows me knows I can find a MB20 song for every occasion in life, but this one is great for working out. It stays upbeat, and it's a friendly reminder to think about how far you've come in training to be fit.
4.) Vertigo – U2: I saw this on a workout playlist awhile ago and questioned it heavily… until I pressed play on my next run. I can't explain it, I can only tell you to try it. Trust me.
5.) Mr. Brightside – The Killers: Again, maybe just a reflection on my personal music tastes, but this song always puts me in a good mood. If you can rock out to it in the car, you can rock out to it on the treadmill.
6.) Animal – Neon Trees: Trying to appeal to everyone with some more popular songs once in awhile, but sometimes new can be exciting! Still, if you've heard this song you know it's three or so minutes of non-stop fun.
7.) Timber – Ke$ha: If this song doesn't make you want to get up and move, you're lying to yourself. Save the lyrically deep stuff for your cool down, the buildup in this song is like no other. I never exercise without listening to this. Ever.
8.) Not Going Back – Childish Gambino: More personal bias, but I won't apologize for a second. "I refuse to go back to not liking who I was" says it all for a workout song, plus all the other lyrical genius that keeps me entertained while I rap it in my head. It's catchy, too!
9.) Pound the Alarm – Nicki Minaj: When the beat drops in this song, even if I'm on a walking interval (yes, I live for interval workouts – they're awesome!) I want to start running again. It's so fast-paced and fun that you won't even realize how fast you're running!
10.) Raise Your Glass – Pink: This one is for my dad, who faithfully listens to Pink while on the treadmill (sorry, I had to!). But this is a great song that will make you feel like you're celebrating your accomplishments while working out.
11.) Lost in Stereo – All Time Low: If Pop Punk is good for nothing else, it can be incredibly fun to workout to. There are a few songs from ATL I could've picked, but this one takes the cake.
12.) It's Tricky – Run DMC: Judge me, go ahead. Whether you're an old school rap fan or not, I dare you to not feel better about exercising when you have this blasting.
13.) Closer to the Edge – 30 Seconds to Mars: Skip the first 45 seconds of intro, and you have an incredibly motivating song to run to in the way that The Pretender pumps you up.
14.) Club Can't Handle Me – Flo Rida: More like the gym can't handle you right now! Corny, but this song has such a good buildup and keeps the momentum going throughout.
15.) Talk a Walk – Passion Pit: This song has such a steady beat, making it great to run to, just don't take the title literally and start slow day.
Take a listen to this list, and add them to your personal playlist that you like.
PopSugar has so many playlists, and even ones customized to run a 5k or 10k with a certain speed of minutes per mile. Check them out here!
Did I miss a song that you couldn't finish a workout without? Leave it in the comments!
About the Writer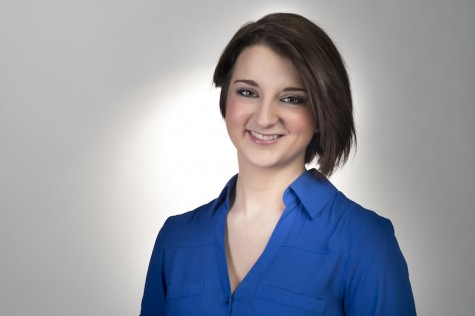 Leah Fleischel, Social Media Editor
A junior communications major with a concentration in journalism and a focus in media studies, Leah is the Editor-in-Chief of RMU Sentry Media. She is...